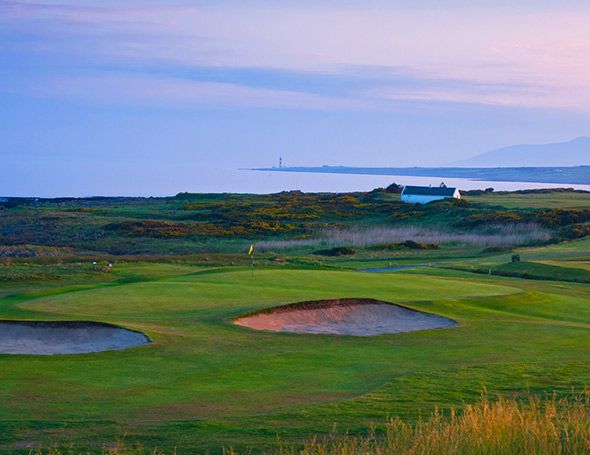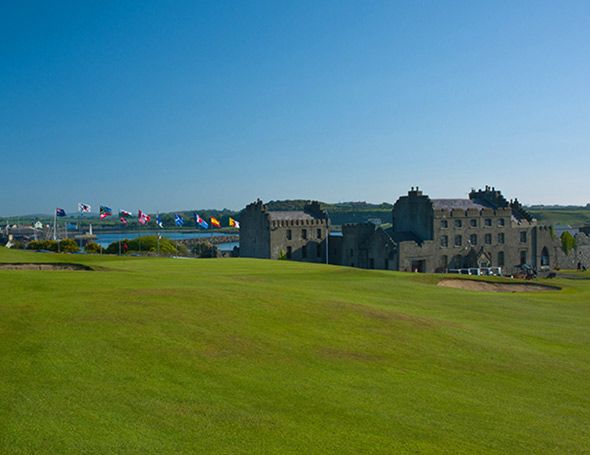 Welcome to the home of the world's oldest clubhouse – dating back to 1405AD!
An 18-hole links course on the north-eastern coast of Ireland, Ardglass Golf Club is situated in County Down, Northern Ireland, just 30 miles south of Belfast.
The Club was founded in 1896 The first version of the Club was a 7-hole layout with a total length of less than 1000 yards and a tiny area that is now the 1st and 18th fairways. Over the years the course expanded bit by bit as land was acquired - and in the late 1960s the Club welcomed its first 18-hole layout. 
It's a beautiful course, with hard fairways, small firm greens and some really unique golf holes. The course hugs the coastline, with the Irish Sea visible from all 18 holes and on a clear day it is possible to see across to the Isle of Man. The ever-present wind always adds an extra challenge too!
"The par 3 2nd, the par 5 11th and the par 3 12th require a carry across the coastline and cliffs tops of the Irish Sea and rank among the best holes in Ireland." 
www.ardglassgolfclub.com
The Course In Pictures





While You're Here
While visiting this wonderful part of Ireland, be sure to take in the mighty Dundrum Castle. Situated above Dundrum town, the castle was constructed by John de Courcy, around the beginning of the 13th century, following his invasion of Ulster. The castle, built to control access into Lecale from the west and south, stands on the top of a rocky hill – offering up breath-taking views over Dundrum Bay and the Mourne Mountains.
It's well worth spending some time in the beautiful Murlough National Nature Reserve, while you won't want to miss a trip into Belfast to see the Titanic Experience – an incredible monument to Belfast's maritime heritage on the site of the former Harland & Wolff shipyard in the city's Titanic Quarter, where the RMS Titanic was built. With more than 12 000 square meters of floor space, the exhibition features nine interpretative and interactive galleries that tell the story of this ill-fated giant.