Executive Hire (and Higher and Higher)
We finally had the right opportunity and time to visit/vacation in Ireland this year, a long-sought destination based on repeated recommendations from friends who had been there. To best experience/tour the country, we knew that a lot of country driving (rental car or hired driver) would be a critical component of the trip. A former work colleague who had toured Ireland twice referred us (strongly and glowingly) to Executive Hire's Mike Ryan, who took my initial toll-free inquiry call personally. From that moment on our Ireland experience was an incredible dream come true. He not only made terrific additional site/attraction suggestions to our rough itinerary, he also booked a golf tee time for me at a famous Dublin course and — most importantly — set us up with "the best tour driver in all of Ireland" Peter Noonan. That level of billing creates an incredibly high bar for anyone to live up to, but Peter delivered in spades and beyond. Remarkably intuitive about each of us so he could easily blend in as another family member, Peter took us on the country tour of a life time, from Dublin, to Galway to Killarney (and Dingle Peninsula) to Cork to Kilkenny and back to Dublin over six phenomenal days. Each day we dictated our pace, and Peter filled in each with special historical castle, sheep farm and countless natural green and wondrous sites (Cliffs of Moher et al), wonderful pub grub and downtown shopping recommendations, and Irish lore stories that kept us relaxed, entertained and thoroughly educated. Sure, a luxury Mercedes SUV w/expert driver costs more than a rental car, but it was worth every penny and so much more…we quickly realized that driving on the opposite side of the road and car (from the U.S.) along mountain curves on narrow two lane roads where you might run into a grazing herd of sheep right on the pavement at any moment was best left to the deft piloting capabilities of Peter. I cannot recommend Executive Hire enough for anybody who wants the absolute best Irish experience. Slainte!
Rick,
October 2019
Excellent experience with Kevin Bourke and Executive Hire
We are just finishing a tour of Ireland where we contracted with Executive Hire to chauffeur us around the Republic of Ireland for 7 days. I can't say enough about how great the service was both during planning stages and during the trip. Mike was the first company among several to reply to my inquiry with a detailed proposed itinerary. I had already booked my hotels and, had I known Mike could provide that service, would have happily left it to him. Even still, he worked around my bookings, designed a great trip, and assigned Kevin Bourke as our driver. The Mercedes was an amazing ride! It was a very new vehicle with fully adjustable heated and cooled rear seats. The car had WiFi and USB access for both rear passengers. From the start Kevin made us feel comfortable and did his best to accommodate and anticipate our travel needs. Kevin is an easygoing and knowledgeable driver, providing historical context and facts about all the sights we were seeing. He was quick to pull over to show us roadside historical markers and explain the significance and found great stops for lunch. He simply was a delight to travel with. It was by far the best travel experience I've ever had and would say it was definitely worth the expense. Kevin really went the extra mile to make our trip to Ireland memorable and was a lot of fun as a tour guide. I would definitely recommend this company and that you specifically ask for a Kevin!
Beth,
September 2019
Wonderful experience with Brendan McCarty and Executive Hire
Just returned from a week trip to Ireland and used Executive Hire Chauffeur Services for the trip. Brendan McCarty was by far the best driver I have had!!! He was prompt, informative, and just plain fun. The service was great all week and I highly recommend the company but if you get a chance to meet Brendan you are in for a great experience. Wonderful guy!!
Levina,
September 2019
Best Guide Ever!
We are very happy with Executive Hire Chauffer Services. We were travelling through Ireland in September 2019 with my elderly parents and we did not want the stress of driving ourselves. Mike Ryan is the owner of Executive Hire and he corresponded with me via email and phone and we set up a 4 day tour from Galway to Kinsale, and then to Kilkenny and Dublin. The van was super comfortable with plenty of room for 4 adults plus all of our luggage. Our driver was Liam Dolphin who is a wonderful people person and an excellent driver. He was also a knowledgeable tour guide and full of charm and stories about the history, culture, and best shopping spots. He went above and beyond what we expected and even stopped off to buy cough medicine for my boyfriend who was coughing in the back seat. We would hire Liam again for our next visit to Ireland. We have had other drivers and he is the best.
Tracey,
September 2019
First Class Ireland Experience. Thank you Mike Ryan and Brendan McCarthy!
If you want a first class Ireland experience, I highly recommend using Executive Hire. From my first contact with Mike Ryan, the owner, I felt confident that this was the company for our 1st trip to Ireland as a group of 6 young seniors. Mike was prompt in his replies, professional and accommodating. He suggested an 11 day itinerary based on our wishes to visit both Northern Ireland and the Republic of Ireland, and we could not have been happier. We decided to do Dublin on our own, and Mike was more than accommodating with both our dates to start his tour and booking hotels for us, which by the way were amazing and better than we could have hoped for!

Before we left Canada, we were advised by our Airline that they had changed our direct return flight from the Shannon Airport to the Dublin Airport due to the grounding of all Max8s. Mike Ryan sprang into action and changed our original last night's accommodations near the Shannon Airport to a hotel near the Dublin Airport, and his company was able to drive us to Dublin (a 3 hour drive), at the end of our last tour day in Ireland. He truly set us up to have the vacation of our dreams, including the driver he arranged.

On the first day of our tour we were picked up promptly in a Mercedes Sprinter Van by our AWESOME personal chauffeur/tour guide, Brendan "the navigator" McCarthy. Brendan was everything we could have hoped for as a person, driver and tour guide. He was professional, prompt, friendly, personable, knowledgeable, patient, and most importantly an excellent driver. He could maneuver that sprinter van on a dime and we felt very safe in his hands. The vehicle was spacious and comfortable, had great viewing, on board wifi, charging stations and was even equipped with a small fridge stocked with water. It made for a luxurious means of transportation navigated by "the best driver ever"!

Brendan's love and passion of Ireland came through every day as he told us stories, legends and customs of Ireland. He went the extra mile, leaving no stone unturned, making sure we totally enjoyed our Ireland experience. Brendan exuded pride and understanding of Ireland's history and he knew when to avoid crowds, as well as the best places to shop and eat. Brendan threw in many additional stops for us, based on our interests, and yet at the end of every day we ended up at a new hotel with lots of time to explore the area, (that Brendan had familiarized us with, prior to making sure we were checked into our accommodations without a glitch). We will never forget how he wove each couple a St. Brigid's cross (from personally picked rushes) and gave us all a small Irish dancing lesson. One evening he arranged for us to see "Celtic Steps", an enjoyable and unforgettable Irish music song and dance show. We would not hesitate to recommend Executive Hire to any of our family or friends, and we thank both Mike Ryan and Brendan McCarthy for making our trip to Ireland an amazing and unforgettable one.
M & D. Row,
September 2019
Lovely Ireland Experience thanks to Executive Hire
We just returned home from our anniversary trip to Ireland and want to thank Mike Ryan for arranging a lovely holiday for us. Mike, the owner was very responsive and easy to work with. He gave us great suggestions on our itinerary to help make the most of our experience in this beautiful country.

Tony Hickey was a very accommodating and wonderful guide for us. He was very knowledgeable of all of the areas we toured. He took us to some unexpected stops each day, that enriched our experience and gave us a deeper appreciation for Ireland and it's long history. Tony was always happy to make stops and take photo's for us. He was always on time to pick us up and never in a hurry to drop us off at the end of the day. And, his skillful driving helped to provide us with a stress free vacation.

I highly recommend Executive Hire for anyone looking to do a private tour like we did or a semi-private tour for a small group.
K. Daugherty,
September 2019
The Way To See Ireland
In a few words, we had an outstanding experience with Executive Hire. We had visited Ireland seven years ago, and, while we had a great time then, it did not compare to our most recent visit coordinated by Executive Hire. On our prior trip I drove, and so I spent a goodly amount of time staring down at the asphalt as I attempted to negotiate the narrow roads, roundabouts, and Ireland style of driving (i.e, steering wheel on right side, driving on the opposite side of the road). With our Executive Hire driver, Kevin, I could relax and let him worry about the driving. Kevin also took us to places that we would never have found out about on our own, juggled the itinerary so that for the most part we were outside during the sunny periods and inside during the rainy times, and somehow managing to get us into places before the large crowds arrived. Kevin was a delight to be traveling with—entertaining us with stories and observations about what we were experiencing. He let us keep our own pace going as fast or slow as we wanted—he was dealing with three couples with very different interests and levels of endurance. The accommodations were outstanding, the ride in the Mercedes van was very comfortable, and the sights breathtaking. Unfortunately, TripAdvisor only gave us up to five stars with which to rate Executive Hire! Thank you Executive Hire and Kevin.
Jeanne,
September 2019
Wonderful 2 week tour of Ireland
In Noember,2018, we contacted Mike Ryan to work with us on a 2 week itinerary around Ireland. With email and phone conversations over the next 6 months, Mike put together an itinerary that exactly fit our needs. Any time we requested a change, Mike responded within a day.

Our 2 week adventure began with a train trip from Dublin to Limerick wheere we were met by Patrick Conway. Over the next 13 days, we got to know Patrick not just as our excellent driver and guide, but as a real friend. As we travelled from place to place, we came to rely on Patrick for information and insigh not just on scenery and location, but on history, current events, and even sports. His conversational style, sense of humour and patience allowed us to enjoy the journey as if we had been friends of his for years.

We would be remiss if we didn't mention that at almost eveery stop, regardless of the town or village, people knew Patrick and treated us really well because in their words, "any friend of Pat Conway is a friend of ours."

To conclude, we would highly recommend Executive Chauffeur Hire for any trip to Ireland. Mike Ryan's expertise in arranging the itinereary was superb. He even sorted a hotel bill error three weeks after we got back home. We also thank Mike for gifting us with Pat Conway. He has made us friends for life.
Dave & Jeri,
September 2019
Fantastic trip!
Our vacation was absolutely amazing. Mike was so easy to work with and handled all of the hotel bookings and planned an amazing itinerary for us. We had no issues what so ever with anything and it was so relaxing to know someone else was dealing with all of the details.

Our driver Hoppy was so much fun and always offered up tid bits of history and information of every city, village or scenic vista we hit. Hoppy also went above and beyond to find our family land and cottage which is something we could never have done on our own. One of the extra unexpected perks was Hoppy always knew the best local pubs or restaurants to hit for a delicious meal.

I plan on going back to Ireland and will definitely work with Executive Hire again and for sure will request Hoppy as our driver.
DC,
September 2019
The Best Way To Travel!
Having someone else do the driving is the best way to see the sights. Especially when you're out of your element in a different country. Executive Hire took that experience to a new level. Our driver and guide for the duration of the stay, "Hoppy" was amazing. He went out of his way to help me find my family lands and even a specific grave site belonging to my great great great grandparents. It was a deeply moving experience that I would not have had if it wasn't for Hoppy. He truly wanted us all to have the best travel experience possible. If you're looking for a company that will absolutely make you their number one priority, check out Executive Hire. And make sure to ask for Hoppy!
Sean,
September 2019
Wonderful trip – highly recommend Executive Hire
I have just returned from our trip to Ireland and England and wanted to take a moment to write a review. I have to say the best decision we made was engaging Executive Hire services for our tour of Ireland! Having Hoppy act as our guide truly made the trip not only much easier and efficient, but provided a truly "value add" to our trip. Hoppy really went out of his way to ensure we had a great time, even helping us out when the airline misplaced our luggage for a day by knowing where we could pick up some emergency items! His knowledge and love of Ireland really shone through during the entire trip including his great restaurant recommendations and inside tips for us. The selection of hotels also greatly enhanced our stay, they were much more than we expected and made the trip that much more enjoyable. Many thanks to Mike Ryan and Hoppy of Executive Hire and I would certainly highly recommend them to any looking for a great experience! I hope I have the opportunity to return to this beautiful country and will most certainly be wanting to use this firm again.
Stephen,
August 2019
Fabulous 3 Days
We contacted this company to tour us at 3 cruise ports. We were met by Alfie at Cobh cruise port and visited Cork, Kinsale and return to port. Alfie than met us in Dublin and toured for the day. Our last port of call was Belfast and there he was waiting promptly for us at the pier. We had full days of touring at our own pace. Blarney Castle, Jameson Distillery, Guiness Experience, Book of Kells, Trinity college, St. Patrick's Cathedral, Giants Causeway, Dunlace castle and Titanic Museum to name a few.
Vick,
August 2019
Trip of a Life Time
Our second time using Executive Hire, Mike made both visits to Ireland Grand

Mike Ryan gave our group of 14 a treasured gift of Brendan "the Navigator" for our 7 day trip of southern Ireland. Along with Mikes special itinerary, Brendan added knowledge and laughter to all other aspects of our journey. Brendan also added a very heart warming special, unscheduled stops at locations that he picked up from some of the group. The 9/11 memorial for the FDNY personnel in Kinsale, was for me very special.

If you need a great tour operator, with wonderful drivers and top of the line motor coaches; contact Mike, you will not be disappointed.
Ereid,
August 2019
Executive hire Brendan McCarthy driver
Brendan McCarthy was an excellent driver who went above and beyond to make sure our trip was a success
He was so knowledgeable about every place
He took us to local places which a tourist might not usually go or know about …
And he had a great sense of humor
Which added to the fun of our trip
Our bus was super clean
Great experience with Executive Hire
Driver Brendan McCarthy
We would request him again and definitely recommend him to any friends who were thinking of traveling to Ireland
Eileen,
August 2019
Best Vacation Ever!!
We returned from our trip to Ireland on August 11. We were there for a week. My husband, myself and our four kids 24, 20, 18, and 16 all went. When I started planning the trip I had no intentions of hiring a driver until my nephew sensed I was overwhelmed and told me his friends had done it and had a wonderful experience. I decided to look into it and researched a few companies and came across Executive Hire. Mike was very helpful and informative and made me feel confident with my decision. He told me they would leave no stone unturned and assured me we would have a great trip! Well, he's a man of his word because that's exactly what happened. Pat picked us up from the airport that morning and we made a friend who made our family trip the best it could be. He took care of everything for us and it allowed us to focus on the reason we were there; to enjoy the country and the people. I wish I could explain in words how much we appreciated Pat and enjoyed his humor and knowledge and respectful demeanor. He was patient with us and understood our family and what he thought we would enjoy so no time was wasted. We came back to the states with the best memories, a new friend, and a strong desire to return next year to do another tour with Pat! Thank you Executive Hire for everything!!!
Carolyn,
August 2019
Spectacular trip, fantastic tour guide…Once in a lifetime
Our trip to Ireland was fantastic in its own right but what made the experience over the top was our driver, Liam who was gracious, generous, funny, experienced, safe, knowledgeable and super fun! The kids loved the tour, the van was luxurious and of course they thought Liam was the best part of the trip. I could not recommend Liam or Mike Ryan's company highly enough!
Francis,
August 2019
Our driver, Paul, made our latest trip to Ireland one of the best ever!
Judy and I just got back from our third holiday in ireland, and this was the best of them all. In the past we've rented a car and driven ourselves, with only guidebooks and hotel reservations to help us out. This time we engaged a car and driver through Executive Hire for four days of our holiday. The other days we used public transportation or just walked where we wanted to go. Paul's knowledge of local places to visit, his attention to our descriptions of places we'd already visited, and his generally wonderful attitude toward being a helpful guide made all the difference to us. He even made suggestions of what to do and where to go on the days we didn't see him. Best of all — I didn't have to drive and could look around at the countryside all I wanted to — safely! I'll never travel around Ireland any other way, now that I know this is a possibility.
Jim & Judy,
August 2019
Private Day trip to Blarney Castle and Jameson Distillery and Private Day trip to Cliffs of Moher
Executive Hire is a high class private tour company. You get what you pay for! We were a family of four and both trips where excellent. The vehicles where new Mercedes vans and the driver had a cooler of waters for day. The cliffs tour had fog in the morning so the driver took us to a Birds of Prey show and caravan tour. We loved the bird show and really anyone that wanted to hold an eagle or an owl got the chance. My adult kids loved it and probably the highlight of the trip. After stopping a great place for lunch we went back to the cliffs. Our driver took us past all the tourist parking and went to a farmer that we paid and let us drive right to the top. This saved hours of hard walking and we were right there at the top taking amazing pictures. Our driver Liam was our driver for the cliff day and he was very engaging. The other tour to Jameson was very nice. I have done two bourbon distillery tours in Kentucky and this blew them away with the detail and tasting. The Blarney Castle was nice and the rest of my family loved it but I have to admit I'm scared of heights and was quite stressed until I got back down from the top. Just a warning, if you afraid of heights, may want to avoid going to the top to kiss the stone.
In conclusion, I think Executive Hire is a top shelf company that you can trust to set up your tours privately.
Jeffrey,
July 2019
Ireland 7 day tour
Eamonn are driver was great! He was punctual, friendly and the Mercedes van was spotless. He took us to all of our prescheduled stops. Also, while traveling he would inform us of the history or unusual information of the area. We enjoyed the numerous times he went off the beaten path. Several of his stops were the homes or farms of his Irish freinds who in turn would invite us in for tea. Through the conversions we learned a lot of local history and heard funny stories. Visiting a local working dairy farm was very interesting and fun.
I would recommend Executive tours and our driver Eamonn to anyone visiting Ireland. We hope to return soon and have the same experience with them.
John,
July 2019
7 Magnificent Day Tour of Southern Ireland
A wonderful trip was had by all, thanks to Executive Hire and the best ever driver/guide, by the name of Eamonn Quigley. We highly recommend this as the only way to tour. One couple had been to Ireland before (drove & toured themselves) and my husband and I were new to the country. Eamonn started out by meeting us at the airport with a warm welcome; he sat down to get to know us, review our tentative itinerary and give a few other suggestions for the day/week before hitting the road. I cannot go into everything we did and saw as I'd take up too much of your time. What I would like to share is that Eamonn's suggestions and eagerness to make this trip ever so memorable was spot on. While traveling he/we shared stories with one another, he pulled over multiple times to point out/get out to explore historical sites we'd never have learned about on a big bus tour or self guided. He shared a lot of history and was very knowledgeable; always had an answer to our questions. If we saw something or shared an interest he went over and above to deliver. We left Ireland feeling like we had forged a new friendship and memories to last a lifetime.
July 2019
Superb Service – Could Not Have Been Better!!
seat custom Mercedes Sprinter. Then onto Trump Doonbeg and Dromoland Castle where he took our adult children into Ennis and Limerick. Paul was attentive, informative, full of great conversation, and went above and beyond to make sure we have the most pleasant and memorable trip possible! He knocked it out of the park.

Mike Ryan was a superb professional from start to finish helping us plan our trip and answered my many questions quickly and very informatively. Thanks very much Mike!

We have used Executive Hire during our prior trips to Ireland and can share that we will continue to use them in the future for our trips "across the pond"!! We highly recommend them!!
J Kathleens,
July 2019
Extraordinary 2 week tour of Ireland-Heroic efforts by Mike and Alfie!
I don't usually write reviews but feel compelled to do so to report the extraordinary service of Mike Ryan and his wonderful driver Alfie Earls on our recent trip to Ireland. On my first conversation with Mike, he told me that my family would be treated as his personal guests to Ireland and he would handle every detail. We started by developing an itinerary for our 14-day trip. I researched extensively (compulsively) to find the best sites, hotels, attractions, etc. that I thought my family would enjoy. Mike worked and reworked our schedule, adjusting hotels and travel repeatedly, ever mindful of our budget. He helped us determine which options would fit and which options wouldn't work. In spite of numerous requests and iterations, he never lost patience with me (although it was deserved) and our final schedule was ultimately set. This is when it gets complicated. Approximately one month prior to our trip, we learned the 2 of our group of 7 would need to return to the States only 3 days into our trip. I called Mike and he helped devise a plan on short notice to accommodate this issue. He set up a separate trip for our group of 2 starting a week before our original arrival date. The remaining 5 would rendezvous in Dublin and tour together for 3 days. This change in the schedule was done at very little additional cost, as he was able to get refunds from previously booked hotels. All was well and our group of 2 was having a fabulous time with Alfie who cared for them as if they were his own. This plan was great until the flight for the remaining 5 in our group was cancelled. We were not able to get to Dublin for an additional 48 hours, ruining our plans to spend time together. Again I called Mike and explained the situation. He promptly adjusted our schedule, extended our trip for an additional 2 days, provided a driver for an additional day and found hotel rooms for those days. He did so without any additional costs! When our luggage could not be located, Alfie worked for hours trying to track it down. Our last bag was delivered on Day 7 of our trip, long after American Airlines had abandoned interest in locating it. Alfie, not American Airlines, was able to locate the luggage and have it delivered. This trip could have been a disaster, but was salvaged by the flexibility and hard work of Mike and Alfie.

When we booked this trip, we expected a driver who would transport us from place to place, period. What we got in Alfie was so much more and hard to describe. Alfie made certain that we arrived at each destination safely. At sites of interest, he would somehow beat us to the ticket office to negotiate the best prices. He facilitated early check-in to hotel on one occasion and upon entrance, Alfie made the hotel staff aware of our arrival as if we were someone of importance. After check-in, Alfie would find us in the restaurant or pub to made certain we were safe and to make sure our accommodations were acceptable. He was extremely flexible while touring. We altered my meticulously planned schedule daily as new interests or opportunities arose. He made daily suggestions and always asked for permission to proceed. He worked tirelessly for us and never returned to the hotel until we asked to do so. On one occasion, a schedule conflict precluded us from attending both a sheepdog demonstration and a falconry experience. Alfie sensed the disappointment in my children and later called me aside. He arranged for a private falconry experience with Falconry Kerry on a Sunday morning, which turned out to be a highlight of our trip. Alfie arranged guides to the Gap of Dunloe tour, which made it a very special event. Patrick was not just the jaunting car driver but a local sheep farmer who lived his whole life in the Gap. The boat driver who conducted our tour was a fifth generation waterman and ecologist who spends his free time when not doing boat tours, you guessed it, in his boat, on the water. The local insight from these two made for an incredible experience and I can't thank Alfie enough for arranging this excursion. At the end of our trip, I asked each family member to pick the single best part of the trip. We visited spectacular scenery on the Dingle peninsula, Slieve league and the Ring of Kerry, we explored ancient tombs at Newgrange and isolated ring forts, we climbed through medieval castles, drove hovercrafts, crossed the Carrick-a-Rede bridge, visited quaint towns and villages, stayed in luxurious castle accommodations, experienced traditional Irish music at the Cobblestone and numerous other activities. Without hesitation, each and every family member responded to that question with one simple word… ALFIE! In essence, Alfie WAS our trip to Ireland. He exemplifies the reason to travel. His kindness, quick wit, commitment to creating the best possible experience, tireless work ethic and most importantly his friendship will never be forgotten. I cried when we parted.

If you are looking for a high quality, infinitely flexible, worry-free trip to Ireland: your search has just ended. Contact Mike Ryan at Executive Hire and I am certain that within 15 seconds of your conversation you will know this to be true. Mike's initial promise to me turns out not to be completely accurate. We were not just treated as his personal guests – we were treated like Royalty.
July 2019
Very nice day
We had 10 people with us on this day tour off the cruise ship, and it in every way met or exceeded our expectations.

Our driver was extremely helpful and flexible, the castles we toured, and the museums were excellent.

The vehicle was very nice – a new 16 passenger van. They also have smaller ones for groups that aren't as large as ours.

I would surely book with them again!
B Panon,
July 2019
Great week in Ireland for a large family vacation!
First of all, if you are planning a trip to Ireland, you are in for a treat! The people, landscape, activities, and Guiness make for an incredible vacation. We just returned from a one week vacation and had a party of 8 ranging from grandparents to my youngest who is 8 years old. From my first contact with Mike Ryan, his attention to detail and willingness to explore different options in our itinerary were so appreciated. He was very thorough in his planning and quick to communicate. After several exchanges by email and phone we arrived on a great plan for our one week stay.

The professionalism and detail exhibited by Mike, carried through once we arrived in Ireland. We arrived in Shannon and used Executive hire for the next 6 days. Our driver Alfie was waiting for us with a smile as promised. The Mercedes coach was unbelievably comfortable for our large group. Captain's chairs all with individual charging stations, wifi, stocked minifridge with drinks and snacks, and a table with seating at the back allowing us to play cards to pass time during times of a longer drive. Our trip included 2 nights in Limerick, 3 nights in Killarney, and 2 nights in Dublin. For the first 5 nights/6 days we had Alfie as our driver and the sights, planning, timing, activities all exceeded our expectations. For our time in Dublin we felt we could navigate on our own using public transportation. It was easy to see the sights using public transportation, but after our last 6 days of being spoiled, we all said we missed having Alfie around to show us Dublin. Mike and Alfie did an exceptional job of tailoring a vacation to suit a wide range of ages and we left with a true love of Ireland.

Lastly, my main reason to post a review is to compliment and thank Alfie for his outstanding care as our driver. He was punctual, safe, full of interesting facts, a great guide for our exploring, and just an all-around fun guy to have around. He would anticipate our every need. He is well connected with the people at the sights we visited allowing for excellent arrangements, dinner reservations, and there were even times when he saw to it that our kids could stay a little longer in the pubs at night to enjoy the Irish music! Even though he was not serving as our driver in Dublin, he was helpful in pointing out sights and making suggestions for how to navigate the city as we drove to our hotel in Temple Bar. When we parted in Dublin, I was misty-eyed and my kids were giving him hugs like they had gained a new family member.

With the beauty of Ireland, it would be difficult to not have a great time no matter how you choose to see the country. But, if you are looking for a stress-free vacation, excellent service, and a guide for the memory books then Mike and Alfie are your answer.
Jeff,
July 2019
Ireland Trip
We were a group of 14 people from New York to Ireland. Many of us it was our first visit to Ireland. All I can say it was one of our greatest trips. The itinerary was planned out perfectly by one of people in our group along with our driver Brendon McCarthy who did a fabulous job. The trip, the towns, the sites were unbelievable and Brendon did and excellent job point out areas of interest, telling us the facts and legends as we went along. He knew the ins and outs of getting through the some of the issues tourist face with long lines at some of the sites and made the whole trip very enjoyable. I hope to come back again soon to see more of the country. Thank you again to Executive Hire and to our driver Brandon McCarthy.
BFS,
July 2019
An amazing experience and a great way to see Ireland
If there was a way to give more than a 5-star review, I would. Mike Ryan's Executive Hire company was absolutely fantastic to work with as my partner and I planned a post wedding week-long trip with our parents and my sister. We provided him with some parameters on what we were looking for and he quickly drew up a suggested itinerary based on our ideas. The week-long trip would venture from Shannon to Dublin to Killarney to Adare and then to the airport in Shannon in a very comfortable Mercedes Sprinter van. Before we arrived, we had the entire itinerary lined up and Mike also took care of all of the hotel accommodations along the way. We felt really prepared for the trip even before setting foot in the country.

We were picked up by our driver, the incredibly wonderful Brendan McCarthy, and started our journey. Brendan was incredibly knowledge about where we going, and thoughtfully found things along the journey that matched what we were looking to do on our trip by taking time to get to know us. One moment that particularly stood out was when Brendan heard that my dad liked Irish music and helped us arrange tickets to a live show. Not only was the show (Celtic Steps) great, but he also had one of the performers congratulate me and my partner on our wedding. It was a little gesture, but it is representative of the many ways Brendan attentively shaped the experience to our needs and really meant a lot to us.

All in all, the ease of planning and the care and attention to our needs was top notch. I can't thank Mike, Brendan, and the Executive Hire team enough for an incredible experience. When we visit Ireland again, we will definitely be using Executive Hire again.
Chris,
July 2019
Amazing time
Our trip was truly amazing. Mike helped us create an itinerary that took us to all the best of Ireland and incorporated some destinations with personal significance. Our driver, Alfie, was wonderful. From the minute he met us at the airport, Alfie was accommodating, and went out of his way to make this a truly special experience. Alfie knew how to find out information, who to talk to, and where to inquire to assist us in researching some family history. His assistance was priceless and unforgettable. Further, Alfie gave us suggestions about sights and experiences that were off the beaten, but right up our alley. He was never wrong! We had fantastic conversations with him and learned more about Ireland than we ever expected.

Request Alfie for an amazing and unforgettable experience!
Shannon,
June 2019
Superb Service and Experience
Our family thoroughly enjoyed all 10 days of our time in Ireland with Mr. Liam Dolphin! His driving expertise, knowledge of Ireland, care for his passengers and hilarious stories were the best part of the trip. Our two 20-something sons Ryan and Matthew voted him the #1 trip highlight. Over the Guinness Tour, Blarney Castle, Skellig Michael, and Dingle Peninsula. Mike Ryan and team know what they are doing and we were so impressed with the whole experience that we can't wait to come back and pick up where we left off! Thank you for a wonderful trip. Tim and Chris
Tim & Chris,
June 2019
Our 10 day tour of Ireland
This was a tour of a lifetime . We had the best tour guide ever. His name is Paul. A very knowledgeable man of Ireland. Took us everywhere we wanted to go and more.
I would highly recommend this touring company. The best in the country. Thank you Mike for all your help. The Mercedes was so nice to drive in. First class. Very clean.
We will differently use you again. And highly recommend you to our friends .
To the future we love lreland , because of you mike and Paul our driver.
Tell we meet again
Don and Terri Beer
Don & Terri,
June 2019
Tour of Ireland from Dublin to Connemara to Kinsale to Dublin
I utilized Executive Hire Chauffeur Service, owned by Mike Ryan, with my group of 8 friends from June 14th until June 22nd.
Our driver was Mr. Alfie Earls(pictured with me below). He was FANTASTIC. He supplied our every need while he drove the 10 passenger Mercedes Sprinter van expertly. He is professional, personal, quick thinking, entertaining, and was very adaptable to our ever-changing itinerary.
I highly recommend this company for anyone who wants to tour Ireland.
Steve,
June 2019
Never a dull moment
Toured 9 days in Ireland with Executive Hire and our driver ;/ guide Mr. Alfie Earls. The Van was top notch, and very comfortable for 8 adults. Alfie was very flexible and made special trips that were not on the original plan. He was very professional and had a great sence of humor as well.

I would highly recommend Executive Hire and Alfie Earls, in particular!
Gary,
June 2019
Alfie was wonderful!
Our driver, Alfie was incredibly attentive and wonderful! We travelled with my in-laws who have limited mobility but he made sure that we still got the full experience. The MB van accommodated all our needs as a family and had plenty of space for our family. We highly recommend Executive Hire and most especially our driver, Alfie!
Jay-Marie,
June 2019
Wedding at ASHLEY HOUSE NENAGH
Booked executive hire to take us to a wedding outside nenagh County Tipperary ddu driver Peter was fantastic very prompt and on time we traveled in a beautiful Mercedes coach with air conditioning and water on tap we had a fantastic day at the wedding and were collected again at 2 a.m. on the button would have no problems using executive hire again thanks Peter and Mike.
Michael,
June 2019
Brendan McCarthy
Brendan McCarthy was our driver for a 15 person family trip and he was PERFECT! Couldn't have asked for a better person to keep us interested during the drive and on time for all of our spots. He was great with everyone from the Grandparents to the kids, and would definitely recommend him to anyone else looking to see all of Ireland.
Olivia,
June 2019
We miss himself Dobs!
I will begin with the owner Mike Ryan. I started planning my two week trip to Ireland to celebrate my thirty fifth anniversary and to bring my dear Sharon O'Brien to her homeland as she always dreamed almost a year before we arrived in Shannon. Mike was instrumental in reviewing our travel plans advising when a day was too packed with adventures and what adventures we should take advantage of. Over too numerous to mention emails Mike developed an idea of who we were and what we liked and when at last we agreed upon a final plan much of the credit goes to Mike's organizational abilities.

However, let's get to the true star of the show, our dear Dobs aka Dermot O'Brien. I have a sneaking suspicion that Mike connected us to Dobs as my Sharon Dobs were both of the O'Brien clan. Dobs became a third member of our family over our nine days together. If I was wedded to someone for nine days and approximately eight hours per day perhaps one would say enough, stop talking. NOT OUR DOBS! He was a gentleman, a story teller par excellence, and a damned nice guy. He was punctual. He was polite. What I liked about Dobs was the communication between the three of us. When we would begin or end a day we would discus the next day's travel. We were, on a daily basis adjusting, refining and planning strategy to get the perfect days. Dobs knew places off the beaten track. When most would take a left Dobs would take a right turn down a country road to discover the most exquisite sights. From Valencia Island to the high lands and farmlands. Dobs seemed to know every Irish man and woman wherever he took us. He knew a special farmer who let us go up his drive to get to the Cliffs of Moher away from the crowds. He took us to ancient ruins not on any travel book pages. When he would roll into a town he would call out to shop keepers, farmers and restaurant owners. Dobs would always introduce us as the "honeymoon couple" to people we would meet. I can say without any hesitation that Dobs O'Brien was one of the nicest men we ever met. This man made our trip to Ireland a dream come true. We send our love to Dobs(Mike make sure Dobs reads this please.) Dobs, send me an email and I will send you my pictures of me on The Game of Throne iron throne.

I can recommend without hesitation to all who want a true adventure, one that will take you to the roads less traveled, to the bucket list places, to hiking the Dunloe Gap, climbing Diamond Hill to email Mike Ryan and certainly ask for Dobs. Finally, Dobs, Sharon and I send our best wishes to herself, the lovely Rose.
Neil & Sharon,
June 2019
Visited Kenmare for 2 days, Galway on the third
Our driver, Brendan McCarthy (the "Navigator") made the trip special and enjoyable. His affable nature was contagious, from his singing to telling us stories about everything we saw and experienced. He was a total gentleman who guided us on our journey and made us laugh along the way! He was the best guide we could have had.

When I travel back to Ireland I will request "Brendan the Navigator" to take care of us wherever we go!
Peter,
June 2019
Wonderful No Hassle Tour of Irelands West Coast
A family trip to celebrate my 70th birthday. Ten of us traveled to Ireland. We spent two days in the Dublin area, then had booked with Executive Hire to drive us to Dingle and throughout the Dingle Peninsula. First of all, I have to say that arranging our van and driver with Mike Ryan was so easy! He was friendly and on top of things throughout the booking process, came up with a wonderful itinerary with us and was happy to work with us on any and all changes. I felt the fee for the driver was more than worth it for none of us having to drive and miss all the beautiful scenery!
On the day our Dingle experience began Paul Hays, our driver, was early and prepared to show us a comfortable and enjoyable ride and he did not disappoint. Paul was quick to tell us that this was our vacation and we only had to let him know if we needed a convenience stop or if we had questions, etc. He was friendly and very helpful. We made one stop at a motorway convenience center so we could use the rest rooms and get a snack. Then we were off for Adare where we stopped to shop a bit and have a nice lunch followed by a walk around the park. It was a bit of work to get us all together and back at the van, but Paul was not in the least put out. From there we continued on to Dingle where we pulled in for groceries before heading to our VRBO home we had rented. Even though we were making work a bit past his workday, Paul reassured us that we should relax and enjoy our vacation and that he was at our disposal. Seriously, we could not have asked for a more genial chauffeur. We felt very safe with him as he was a very good driver. He went far above what we expected and would definitely recommend him and Executive Hire any time!!
June 2019
Executive Hire Provided a Wonderful Trip Across Ireland
Thank you Mike Ryan for your help coordinating a wonderful trip for my family and me. Your patience and abundant humor with our last minute itinerary changes were greatly appreciated! Larry, our driver, was fantastic! He was very knowledgeable, patient and accommodating. It was great to travel in style with some of our Irish relatives. It allowed us to relax, and enjoy the beauty of Ireland while hearing about our family history and visiting with friends and relatives in Listowel. It was worth every penny to create priceless memories. We'll see you next time!
June 2019
Dream of a lifetime trip with my adult daughter via Executive Hire, Mike Ryan and our beloved driver Alfie Earls!
Wow! Cannot express our gratitude in words for the royal treatment we received every minute of every day or evening with Executive Hire. Mike Ryan planned our trip with our input and his knowledge of his country with exquisite detail to match our desires. Then we met our driver Alfie, who made every second in Ireland count and all in the laps of luxury with a true Irish gentleman who shared the beauty and memory making experiences with us beyond our itinerary. We had the honor of seeing more than we anticipated as every morning Alfie would tell us about places we would be driving by to see if we wanted to stop. At one point we missed seeing the sheep dog demonstration (our mistake not Alfie's) a few days later he surprised us with another demonstration in the Buren. We were treated like princesses and it took my 30 year old daughter about a day to allow Alfie to open doors and escort her across roads. Mom had no problem enjoying this treatment from the first moment. Now Kelly will be looking for a true gentleman. Alfie raised the bar for her. My husband sends his many thanks and best regards to Alfie for keeping his girls so safe and watching over us the entire time. If you are considering Executive Hire please book. You won't be disappointed. Worth every euro and then some. We also had a lot of laughs with our fun loving, jolly Alfie! The memories we made on this adventure will never be outdone. The Irish people and country are the most beautiful we have ever experienced and have truly fallen in love with our heritage.

Many, Many thanks to everyone at Executive Hire that made this a trip of a lifetime for this Irish/American mom and daughter
May 2019
Queen for a day.
I can't stop smiling thinking about our time in Ireland. We had 5 days of glorious sunshine. Hoppy is the consummate tour guide with a great Irish Wit. There is no other way to see Ireland than with this amazing company. Hoppy was so punctual and knowledgeable. I cannot wait to come back , Ireland has won my heart. Thank you Mike for such a personal touch. I will tell everyone back home about you. Till we meet again. Debbie
Debbie,
May 2019
OUR TOUR OF SOUTH-WEST IRELAND
We were extremely impressed with Alfie Earls, our driver and extra-ordinary tour guide. On a scale of 1 – 5, Alfie 'absolutely' rates a five.

Alfie was able to anticipate and accommodate the interests and wishes of four octogenarians and a daughter. He was always on time, and everyone felt safe while traveling in an immaculately clean vehicle.

We would recommend Executive Tours Ireland and especially Alfie Earls to chauffer those tourists who follow.
Barry,
May 2019
Finding the heart of Ireland
Mike Ryan worked hand in hand with us in creating our two week magnificent tour of Ireland. Patrick O'Brien our driver picked us up at the end of our Dublin stay and helped us discover the heart and soul of Ireland.

The beautiful automobile we traveled in made it even better. Patrick in real time, juggled the trip so we could have some critical down time in Galway. Without us asking. He also sensed our primary interests and focused on them. Patrick pointed us to exquisite cafes for lunch.

All in all we truly enriched ourselves and enjoyed ourselves. Thank you Ireland and mike and Patrick.
Howard,
May 2019
The Best Way to Tour Ireland
This was my 2nd experience with the Mike Ryan Tour Group. They did not disappoint us. Patrick our driver was awesome. Very accommodating.

The trip was well planned. They set us up in great hotels – the Savoy on Limerick, Actons in Kinsales, the Plaza in Killarney and the Dunraven in Adare.

The golf was spectacular too. We visited Lahinch, Old Head, Dooks and Tralee. Great tracks and great caddies.

No Irish visit is complete without a stop at the Jameson Distillery in Midleton. Fantastic time.

Thank you Mike. The first trip was 8 guys and all golf. The 2nd was 4 couples with golf and tourist stops. A great time was had by all.
McKatrish,
May 2019
Don't Book With Anywhere Else!
Wow…what a trip! Mike Ryan did an incredible job with the itinerary. We loved Ireland and the people. Everybody is so friendly. Our driver Alfie was fabulous! He did a Great job, couldn't imagine finding a better driver, guide and person. Be sure to request Alfie! If you can spend more time at Adare Manor do it. Beautiful hotel and grounds.

Thanks again Mike…:we'll be back!
May 2019
Our Executive Ireland Experience
Our Executive hire Brendan McCarthy made our Ireland experience "Majestic" that included a wonderful tour of the Ring of Kerry with great explanation of history. Brendan made us Laugh until we cried including Song & Prayers and Heart felt talks! …..

If you plan a visit to Ireland and need a hired tour guide you will be making a great mistake not requesting the finest in gentleman I now call friend Brendan McCarthy

Sláinte,
Ray & Elaine New York
Ray & Elaine,
May 2019
A week in Ireland
My family(wife and adult children) and I had a wonderful week touring Ireland. Our trip was a combination family sightseeing and golf trip and Mike Ryan set up a nice itinerary that kept both the golfers and non-golfers happy. Brendan was our guide who met us in the airport and spent the week with us showing us not just the typical Irish attractions but also many lesser known places that made our trip special. He became part of the family!
V C,
May 2019
Fantastic!
First off, Mike was a pleasure to deal with. He responded quickly to every email and wrote out an ititnirary for our first trip to Ireland. He included sightseeing, hotel and dining suggestions that we could pick and choose from, to suit our needs. After a long day of travel from Boston to Ireland we we greeted with a warm welcome and hug from Adrian "Hoppy" Hopkins. Hoppy was a pleasure from start to finish. Always prompt and professional and very knowledgable of all the history and culture of Ireland. He really gave us an insiders tour that we would not have gotten on our own. He insisted that we call him for anything we might need, day or night, ever on the days we were not touring with him. Our last night in Dublin we had a different driver, Derek who was also prompt and pleasant even at the ungodly hour of picking us up at 4:30 a.m. to get to the airport. I would highly recommend this company.
Terri,
April 2019
3 Day Tour of Ireland
We had a great trip to Ireland thanks to Hoppy. He is an amazing guide who has a lot of knowledge and a great sense of humor. He had quite a few off-the-beaten-path stops that we would have never found on our own. His restaurant recommendations were all great. I would highly recommend him.
April 2019
Lost and Found Tour – Shannon to Dublin, two 50+ couples from USA on an 7 day cross country adventure
Bucket list trip to Ireland with long time friends of ours. We had a blast. Have never done the personal tour guide options before and would highly recommend it. Mike Ryan, the owner of the company was very agreeable to work with. Most of our communications back and forth was via e-mail. He was very responsive to our many questions and needs. Even available via cell during our trip. We were able to tell Mike our interests, wants and needs and, together, we created a very personal itinerary that you could never get on your standardized bus tour.

Brendan "The Navigator", our tour guide was great. Always on time, always where he said he would be when he said he would be there. Brendan seemed very local and very well know by everyone. He was always negotiating better service, better prices and/or better experiences for us at every stop. He always seemed to have his own parking space wherever we went. Having our own tour guide in a very comfortable van allowed us to go places that larger tour buses were not allowed to drive. Brendan could flex our schedules as to avoid the usually six tour buses carrying 500 people descending upon the locals in a horde. He knew what we wanted to see and do, but also took time for valued added stops and adventures that we could have had no idea existed prior to being there.
Carter,
April 2019
Excellent Service
We visited Ireland for the first time in April amd had specific things in mind to visit but were open to alternatives as well. In reading reviews, we decided to contact Mike, who was very quick to respond and lay out several options for touring Ireland. We wanted to spend one day at the Jamieson/Middleton distillery in Cork. Unfortunately, the day of, a big storm was coming in so Liam, our driver, gave us a couple options on how to spend the day. We decided to go with Galway which is a quaint little cobblestone street on the west coast. While we were walking around Galway and enjoying the pubs, Liam was able to get a refund for our missed Jamieson tour!
Our second day with Liam brought us to Belfast where we visited 'both sides' of the city and received amazing commentary from Liam, who is very well versed in the history of Ireland as well as Belfast. We then visited the Titanic shipyard and had a lovely lunch at the Titanic hotel restaurant.
We thoroughly enjoyed our 2 days with Liam and would advise to book with Mike if you are looking for a friendly, comfortable, historic tour of the beautifully green Ireland!
Ang,
April 2019
Excellent Experience
On a trip to Ireland last week, we used the services of Executive Hire. Our driver, Adrian "Hoppy" Hopkins was the best! He is very accommodating and a true gentleman. Hoppy's vast knowledge of Ireland was evident during our tour; we visited many places during our stay in Limerick and learned so much! After Limerick, Hoppy drove us to Dublin and gave us a tour of the City before dropping us off at our hotel. I highly recommend using Executive Hire. The service was beyond anything I expected. When I return to Ireland, I will be sure to engage their services again and will request Hoppy as our driver!!!!
Marry Anne,
March 2019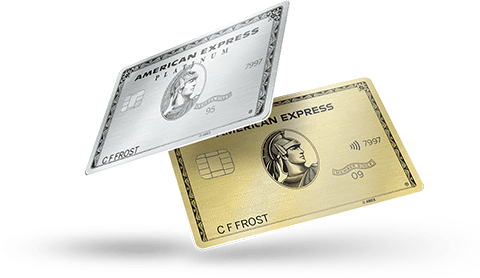 We also accept these major cards