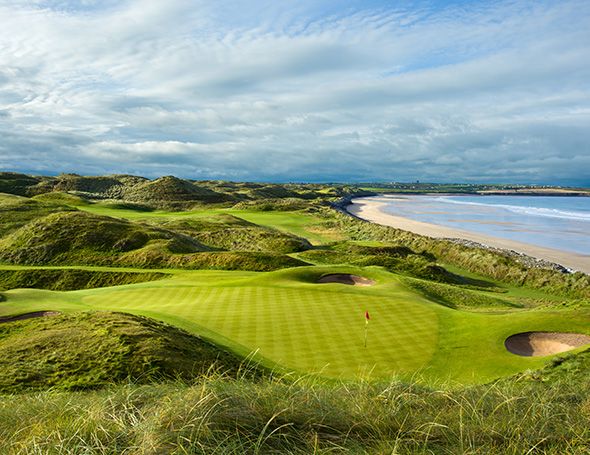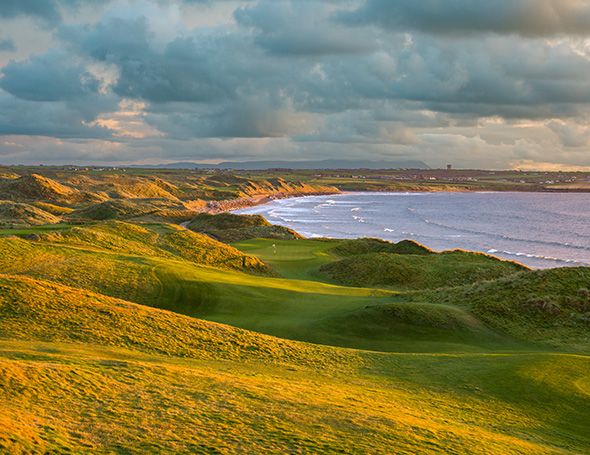 Ballybunion Golf Club is located on the picturesque south west coast of Ireland and meanders through massive dunes on the shores of the Atlantic. With two beautifully maintained links golf courses, it has been described as 'arguably the finest golf club in Ireland.'
The Old Course has consistently ranked as one of the world's top ten golf courses. It features a graveyard by the first tee, which some say is a warning to golfers who breeze through the first five holes only to come face to face with the wickedly challenging 6th, 8th, par 4 11th and 15th holes.
The club has hosted some of the game's most prominent golfers and the occasional US president: in 1998 Bill Clinton stepped up to the first tee. The Old Course has also played host to Murphy's Irish Open and the Palmer Cup.
The Course In Pictures





While You're Here
Time spent in Ballybunion presents a great opportunity for beach time – the beach here is a hugely popular surfing destination, while the meandering coastline is fascinating and lovely to explore on foot. Horse riding is very popular here too and there are plenty of beach and woodland trekking options available. Ballybunion town offers a busy and passionate traditional music scene – so don't miss out – while the many pubs offer up a fascinating experience of Irish culture. And while you're here – be sure to visit the statue of Bill Clinton, commemorating the special friendship between America and Ireland.