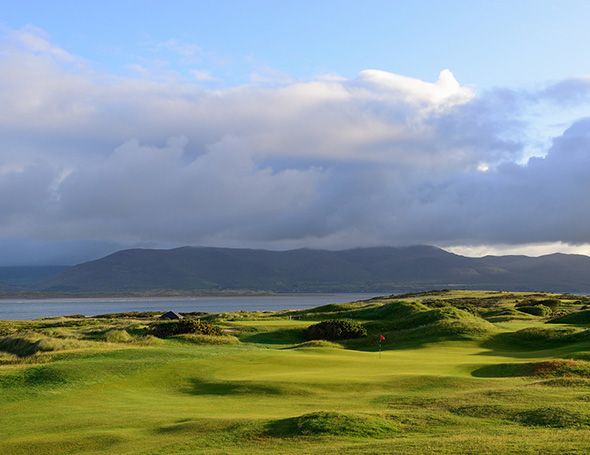 "Environmentally, Dooks Golf Links has to be one of the most natural golf courses in the world. Everything is in harmony with its surroundings – it's a beautiful place for golf. There are numerous memorable holes, but the 13th will remain etched in the memory for a very long time."

www.top100golfcourses.com
Another of Ireland's oldest golf clubs, Dooks Golf Links is considered one of the country's best kept golf secrets. Here your game is accompanied by majestic views of the Wild Atlantic Ocean, the hills of Glenbeigh, the Dingle Mountains and the nearby Reeks mountain range – home to the highest mountain in Ireland. Like all great Irish courses, Dooks Golf Links is all about visual extravaganza together with ample technical challenges. No small wonder the links is loved as a hidden gem of the south-west.
The course spreads out over a group of sand dunes right at the head of Dingle Bay. There are some tightly laid out holes in the front 9 – so accuracy is a must. One to look out for is the par 4 7th, where you will be very much at the mercy of the wind. The closing hole is a long, slightly uphill par 4 – a grand finale to a truly exceptional course.  
While You're Here
Located on the Ring of Kerry, there's so much to see and do to add to your Dooks experience. Be sure to ask your personal tour guide to plan a drive to Rossbeigh – one of the country's most beautiful beaches just a hop away. Historically, there's a lot to enjoy in the area, including the Bog Village – one of Kerry's leading tourist attractions. The village gives you an extraordinary view of how people lived and worked in the 18th Century and is an ideal trip for everyone.