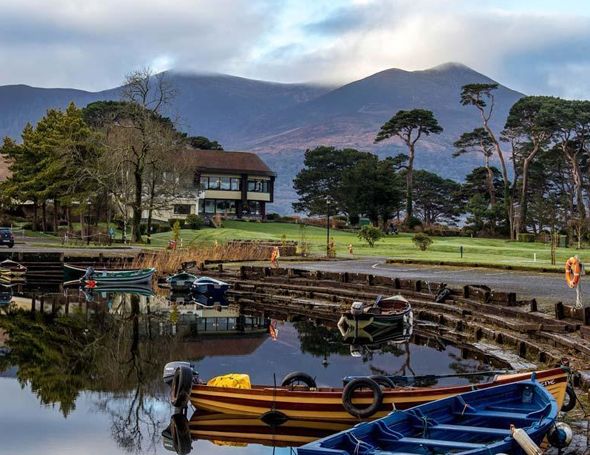 Killarney Golf & Fishing Club is one of Ireland's most prestigious and historic golf clubs. Located in Killarney National Park, surrounded by the lakes of Lough Leane, this magnificent Club has been four-time host to the Irish Open and home to two 18-hole championship courses. Prepare to experience a true world-class destination.
The Club has 3 courses – two 18-hole and one 9-hole – and also includes a golfing academy. You'll play on Mahony's Point – with its incredible views of the famous Killarney lakes, overlooked by the Macgillicuddy Reeks. Offering a challenging play for golfers of all levels, the course features well-groomed fairways and greens. The final three holes are particularly impressive, including the 18th – a par 3 of nearly 200 yards and referred to as "one of the most memorable holes in golf". Dubbed 'Heaven's Reflex' it is also one of the most photographed holes in the world.
The Course In Pictures




While You're Here
At the Killarney Golf and Fishing Club, you're in beautiful Ring of Kerry country – with Killarney seen as the start of this majestic, circular tourist route. While you're in the area, you will definitely want to take a tour of the beautiful Muckross House and Gardens. Located just 6km from Killarney Town Centre, this stunning 19th century Victorian mansion is set against the beauty of Killarney National Park. It stands close to the shores of Muckross Lake, one of Killarney's three lakes, and there is so much to see and do here, from traditional farms you can tour, to Muckross Weavers and Muckross Potteries.
Another attraction is Ross Castle – sitting on the edge of Killarney's lower lake and dating back to the 15th century. The Castle was the last stronghold in Munster to hold out against Cromwell, and captures the true spirit, drama and romance of ancient Ireland.