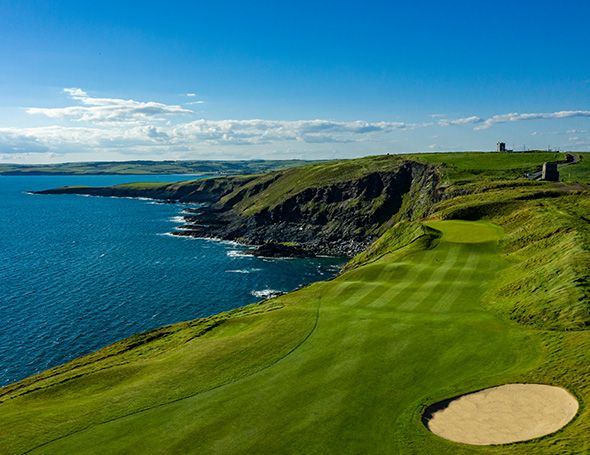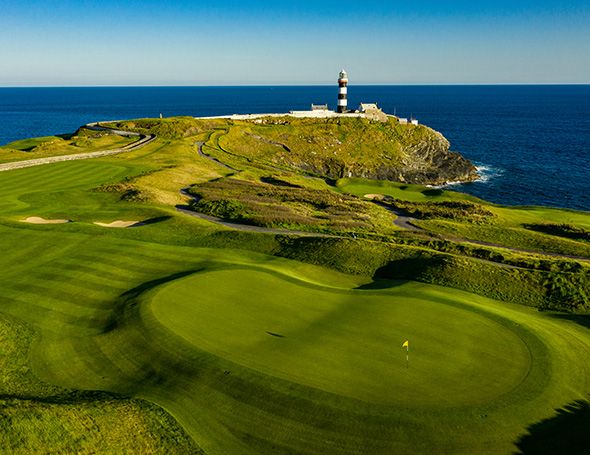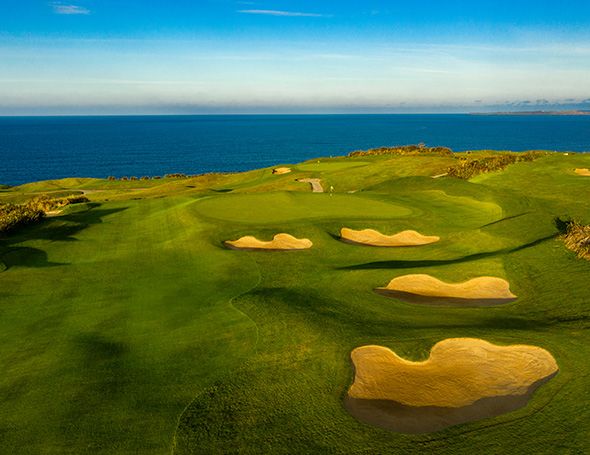 The Old Head of Kinsale is a stunning and unique headland near Kinsale in County Cork, reaching out over two miles into the Atlantic Ocean. Here you'll find the most spectacular world-class golf course – the Old Head Golf Links. The course was the brainchild of the late John O'Connor together with his brother Patrick, and since its opening in 1997 it has earned a reputation as one of the most recognised and sought-after golf experiences anywhere on earth.  
The course consists of five par 5s, five par 3s and 8 par 4s – stretching to over 7,300 yards from the tips – with a minimum of 6 tees per hole. 9 Holes play along the cliff tops, and all 18 holes provide stunning ocean views.
The Course In Pictures

/
Old Head of Kinsale Aerial

/
Old Head of Kinsale Green




/
Old Head of Kinsale Lighthouse
While You're Here
You'll love the pretty and quaint Kinsale – an historic port and fishing town that, along with golf, is famous for yachting, boating and sea angling. There's so much going on here – from truly fine restaurants to pretty, flower-trimmed streets and lanes, art galleries, quaint antique shops and trendy wine bars. Several gourmet food festivals also take place in Kinsale each year. Make time too to see Charles Fort - a garrisoned fort built in 1682 which offers incredible views of Kinsale town and harbour.