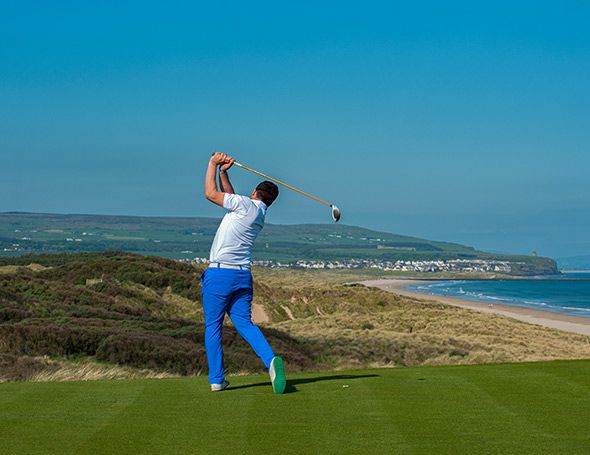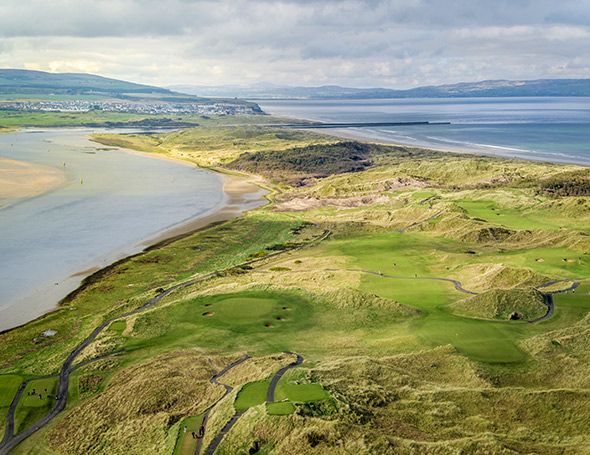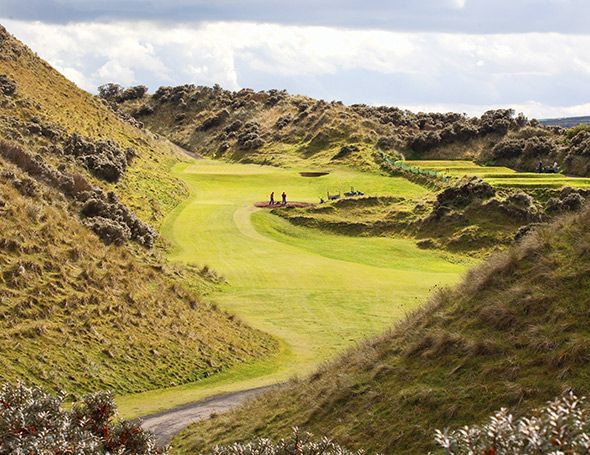 Founded in 1894, Portstewart Golf Club is located 3 miles west of Portrush on the Causeway Coast in County Derry, Northern Ireland.
The club was founded in 1894 – starting off as 9 holes at the existing location of the Old Course, and then upgraded to 18 holes in 1934. Today, Portstewart is one of the few clubs in Ireland with three 18-hole golf courses – the Old, the Riverside, and the Strand. 
The most famous course is the Strand Course. Dubbed 'the sleeping giant', it is known for its undulating dunes, the runoff bunkers, rolling fairways and tricky manicured greens. Variety and ingenuity in your shots is essential to succeed on this masterpiece course! The Irish Open 2017 took place here, where new up-and-coming star Jon Rahm claimed victory.
"The views from almost every hole are quite simply, magical. The Atlantic is never very far away, and the beauty of the course must be seen to be believed. It is a treat that will take a very long time, if ever, to fade from the golfer's memory."
www.portstewartgc.co.uk
The Course In Pictures

/
Portstewart, Aerial View




While You're Here
At the Portstewart you're just 6 miles from Bushmills village, giving you the chance to take in the medieval Dunluce Castle, and of course - The Giants Causeway.  This is one of Ireland's most beautiful natural attractions and is a formation of interlocking basalts – the result of a volcanic eruption some 60 million years ago. Mythology tells us that the giant Finn McCool built the Causeway so he could get across the sea to go to battle with the Scottish giant, Benandonner. 
Also highly recommended is Bushmills Distillery – the oldest licensed whiskey distillery in the world.