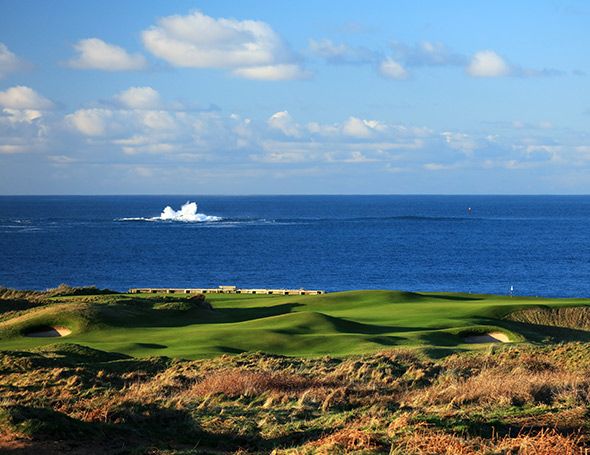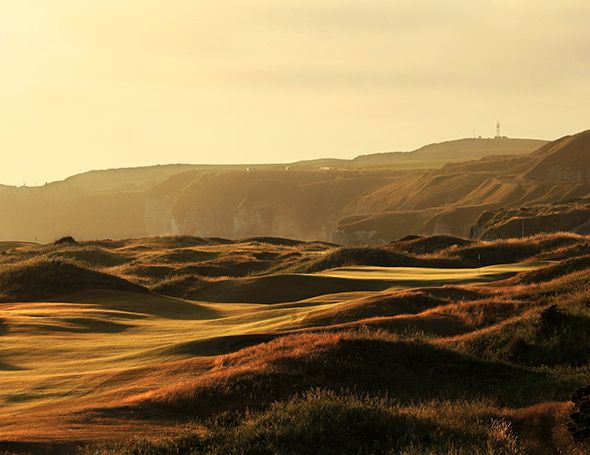 Truly a golfing venue like no other! The Royal Portrush Golf Club is situated in Portrush village – once a fishing harbour which later became a busy seaside holiday resort and ultimately – an international golf destination. Tradition here is long and very distinguished – blending world-class links, beautiful rolling sand dunes, stunning sea views and a wealth of tradition. The Club was founded 132 years ago in 1888 – becoming The Royal County Club in 1892 under the patronage of the Duke of York and assuming its present name in 1895 when the Prince of Wales became patron.
The 36-hole club has two links courses - the Dunluce Links, which is the championship course and one of the courses on the rota of the Open Championship. In 2019 the Dunluce hosted the 2019 Open Championship which was won by Ireland's Shane Lowry.  
The Dunluce Links is a great course – with thick rough, rugged land, challenging greens and varying elevation levels. Off course the unpredictable Irish weather adds some extra competition!
The second course is the Valley Links which lies between the East Strand and the Dunluce golf course, nestled amongst massive sand hills. At 6,304 yards, this par 70 course with an exciting mix of hollows, undulating fairways and humps, will be one of your favourite links golf experiences.
The Course In Pictures





While You're Here
Royal Portrush is located on the Causeway Coastal Route – a beautiful 120-mile drive that offers up charming towns, villages, local attractions and the kind of dramatic and picture-perfect Irish scenery you've dreamt of. You'll be only 10 miles from the village of Bushmills – so this is a great chance to visit the Bushmills Distillery – the oldest whiskey distillery in the world and the home of some of the world's best whiskey. See for yourself how the craft of whiskey distilling has been practised, perfected and evolved here for some 400 years - to create some of the world's finest whiskey.
The course is also located on the Causeway Coastal Route – giving you the chance to tick off another bucket list item!