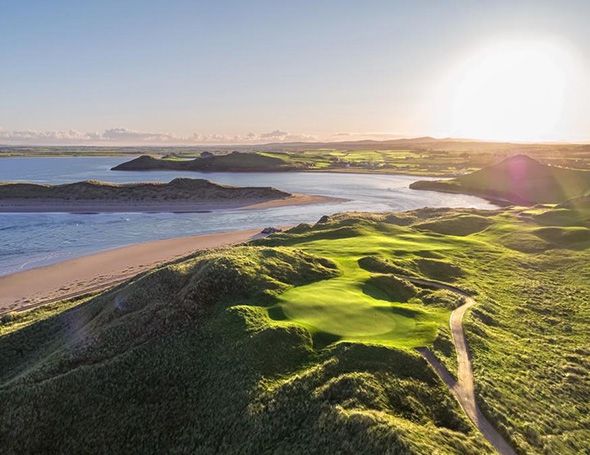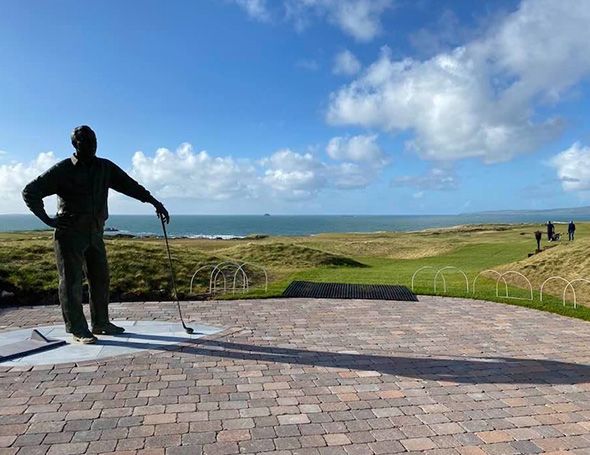 "I may have designed the first nine, but surely God designed the back nine."
Arnold Palmer
The exceptional Tralee Golf Club is situated on the rugged Atlantic coast of Ireland's south west and is known for its immense dunes, beautiful undulating fairways as well as some tough rough and cliff top tees and greens.
The course was designed and built by Arnold Palmer, offering incredible Atlantic views from each hole. Palmer famously said he has never come across a piece of land so ideally suited for the building of a golf course. It's a particularly characterful course too as it features many historical landmarks and is home to much Irish folklore. A tower situated just behind the 3rd green dates back to the 1190s: there really is something quite extraordinary about playing golf here.
The front 9 of the course is relatively flat, but the challenge picks up for the back 9 – with the par 4, 12th hole proving a true test. Playing downhill you'll have rough on your right and a wall on your left – requiring some special skills and a smart choice of clubs.
While You're Here
Tralee is the capital of County Kerry, and dating back over 800 years it has a very rich and colourful history. The Town Park forms the heart of Tralee – designed and built to honour the famous annual 'Rose of Tralee' festival. It's fountains, rose gardens, paths and walkways are a beautiful celebration of the festival which began in 1959.
The town has been significant in many of the historic and significant parts of Ireland's past, including the famous rebellions against Elizabeth I in the 1500's and the War of Independence in the early 1900's.  You'll find proof of this heritage wherever you go, with many historical monuments to take in – including the 1798 Pikeman Monument, the two Cannons at the Courthouse honouring the Kerrymen who lost their lives in the Crimean War and the Civil War Memorial. Look out for the Ashe Memorial Hall too and its medieval experience, as well as Blennerville Windmill, a restored 18th-century mill.
You'll also be treated to some of the best beaches in Ireland, while there are plenty of outdoor activities for the more adventurous – from surfing to horse-riding.