Private Golf Tours of Ireland | Customised Dream Golf in Ireland
As part of our New Irish Golf Packages we can customise any tour to make your Golf Trip in Ireland one to remember.  We can balance Golf with sight seeing or also offer Golf Tours in Northern Ireland and Scotland.  Today we will be recommending some of the magnificent Golf Courses in Ireland.
Lahinch Golf Club in co. Clare is one of the oldest golf clubs in Ireland officially opened in 1927 and is a perfect start to a Customised Golf Trip to Ireland. There are two courses, the Old Course and the Castle Course. The Old Course is designed by Tom Morris/Alister MacKenzie and is the St Andrews of Ireland. It looks out on the Atlantic Ocean and is taxing to play when blustery winds come in off the Atlantic. The Old Course exudes a feeling that cannot be compared anywhere on earth. With its' beautiful, contoured fairways that roll down through grassy dunes, no wonder it is consistently rated among the top courses and given accolades in Golfing Magazine (which named it Irish golf links winner 2015).
Next on your Irish Golf Tour (remaining in Co. Clare) is the Doonbeg Golf Course designed Greg Norman, the two-time British Open Champion. The course is pretty unique as it forms a crescent shape along 1.5 miles of beach and sand dunes, while playing a round you are treated by views of the Atlantic. Doonbeg Golf Club was purchased by Donald Trump in 2014 for an estimated €15 million. Trump aimed to turn Doonbeg into a "truly iconic" golfing resort. The famous billionaire changed the name of the links to Trump International Golf Links and Hotel Doonbeg, Ireland.
The original Old Course in Ballybunion Golf Course in Co. Kerry is classed as one of the best golf courses in the world. New players are greeted by the first seven holes that are a a kindly introduction, after that the going increases in difficulty and can be quite challenging, playing along the course you see the man-made and natural features like narrow, contoured fairways and rolling dunes. It becomes obvious why it is a luxury golf vacation spot and ranked as one of the best in the world. Discover Ireland Golf Tours.
Tralee Golf Club is located in Co Kerry, on southwest coast of Ireland. Tralee Golf Club was designed by the one-and-only Arnold Palmer.  Surrounded by the Atlantic, Tralee offers breathtaking views on all sides, a perfect choice for a private golf tour of Ireland. The area surrounding includes castles, distant islands, towering mountains and the famous beach that was featured in the film, Ryan's Daughter. Tralee Golf Course is considered a golfer's paradise, these stunning links represent a true challenge to veteran players and is widely hailed as one of the finest 18 holes in Ireland.
Waterville Golf Club in Co.Kerry plays on a coastal region. A remote location, with stunning views of the Macgillycuddy's Reeks mountain range, to the Northeast.  Waterville has three outstanding par 3's and another three par 5's, when you finish you want to go back and replay. The remote location it has precluded Waterville from hosting the major championships or tournaments, never-the-less, many famous faces like Mark O'Meara and Tiger Woods praised the architect, Eddie Hacket, for its near perfect design. With Golf Tours Ireland you don't have to worry about remote locations as you will have your very own luxury chauffeur in Ireland to transport you and your golf clubs safely to each destination.
The Old Head Golf Club in Co. Cork is a tough par 72 with a great mix of Par 3s, Par 4s and five Par 5s, all spread out over 7,200 yards.  The course is built on a unique 220-acre diamond shaped piece of land that stretches 2 miles into the Atlantic from the mainland, the links' cover 180 acres with the remaining 40 acres encircling the course. Old Head is one of the most exhilarating place to play golf, you actually feel as though you are on the edge of the world. Teeing off at three hundred feet up is an indescribable feeling. This Golf Course is a must see on your Customised Golf Trip of Ireland.
Portmarnock in Co. Dublin is one of Ireland's classic Golf Clubs founded in 1894 and, as testament to the quality of the design, the first ever Irish Open Amateur Championships was held here in 1896, just two years after it was opened. Almost a hundred years later, the Walker Cup was hosted by the Portmarnock Golf Club in 1991. In 2005, the club received news that the internationally syndicated Golf Digest ranked it number 30 in the world's greatest 100 links.
Also known as Baltray; County Louth's Golf Club sits on natural sand dunes firmly placed between the Boyne river, to the south and the Irish Sea, to the east. The natural landscape was ideal for a links layout. This course is straight-forward with very few blind spots or surprises, it's that actual layout that is so demanding. Tom Simpson designed the course so that no two holes run in the same direction, making the unpredictable wind that comes from the coast a deceptive factor. It is undoubtedly one of the countrys' finest links courses. It hosts the east of Ireland Amateur Championship every year and also held the Nissan Irish open in 2004 to much acclaim and success.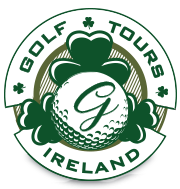 An important part of every Golf Vacation in Ireland is the accommodation. Somewhere to relax in luxury after a long day on the courses. Ireland has some of the most exquisite 5 Star Hotels and Castles. In our packages we can highly recommend many of them but one that stands out is the Savoy Hotel in Limerick City.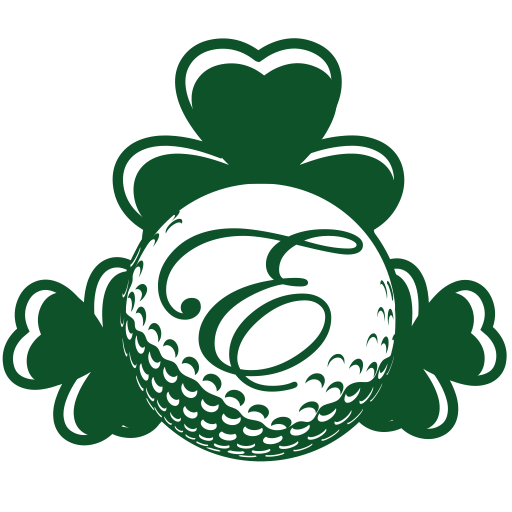 We can help you plan any part of your luxury golf vacation in Ireland and if you have any questions please do
contact us and we'd be happy to help. If you are interested in an Irish Golf Vacation Package and would like more information, please click on the Enquire button below. All the best, Mike Ryan.