Irish Golf Vacation Packages | Excuses for a Golf Trip to Ireland
Golf is one of the oldest games in Ireland and over 400 years of history, it really speaks for itself. Golf is an ever-growing popular sport with over 60 million golfers in the world and over 150,000 of those in Ireland. There's a constant stream of guests (over 200,000 per typical year) travelling for a golf vacation in Ireland and to stay in Irish luxury accommodation in between days on the courses.  You don't really need an excuse to play on an Irish golf course but here's some just in case…
Scenery
Lush green courses, kept in prestigious conditions with the backdrop of some of the best scenery in the world is a massive bonus to being a golf player… in Ireland! You will find golf courses in idyllic places such as beaches, islands, cliff tops…
There is so much outdoor space, some might say the perfect country for social distancing. The ancient history of the island means that there are unique landscapes seen nowhere else in the world, much of which is unspoiled. There is a long list of golf tours we offer that can include sight-seeing tours and excursions.
History
The Golfing Union of Ireland traces its history back to 1891 and this makes it the world's oldest golfing body and this makes you a part of history when you play golf here! The game of golf originated from eastern Scotland during the 15th century.  It was officially introduced in Scotland in 1421 and spread throughout Europe (including Ireland). Golf in Ireland has been called a 'Gift from Scotland' and many early clubs turned to Scottish professionals to teach the game to its Irish golfers. Continuing the traditions and playing this sport keeps the history of golf alive in Ireland.
Health
As an outdoors sport, playing golf means you are out all day in the fresh air and golfing in Ireland means the freshest of air (sometimes mixed with rain!).  Physically golf might not appear to be very great exercise but when out on the course all day it means you are walking miles and miles to complete the course and many in Ireland don't use golf carts, these is very good news for your heart rate and blood pressure. Golf is also positive for mental health, it reduces stress and the social aspect means you are meeting plenty of people.
Social
Golf is not just a lone sport, it is a fantastic opportunity to get out and meet some fantastic Irish people! There is an opportunity for family bonding on the golf course and afterwards some sight-seeing in Ireland. Going on an Irish golf trip is not just about the game, it's immersing yourself in the Irish culture, cuisine and 'craic'!
Travelling
Choosing an Irish golf vacation for many means it's their first time travelling to Ireland. The Emerald Isle offers the natural backdrop of lush green land, majestic cliffs and beautiful beaches; the ideal setting for any golf course. There is also the choice of over 300 courses in Ireland. A golf trip in our country brings you to all corners of the island. Through the years we have many returning guests to Ireland and it also can be a base to travel to other countries in Europe.
Competitions
Golf is a sport and in Ireland as with all sports comes the competitive side. There is the main one; The Irish Open and a number of Amateur Tournaments. A massive tournament returning to Adare in co. Limerick in 2022 (postponed in 2020/2021) is the JP McManus Golf Pro-Am. There are many very famous names signed up from the golf, music and movie world. We highly recommend a luxury golf tour of Ireland in 2020 coincides with this famous tournament.
Luxury Accommodation
What completes a luxury golf tour of Ireland? Luxury Accommodation! All of our accommodation is personally chosen by Mike Ryan and represent only the very finest in traditional Irish hospitality, luxury and value. The Golf Tours Ireland team are very well known with all of our luxury accommodation partners and we secure the best available rates and rooms for our clients. We are of course happy to work with any special requirements you may have with your hotel room and accommodation. After a long day on the course you will be driven in your luxurious vehicle by your private driver in Ireland to your top class hotel or castle.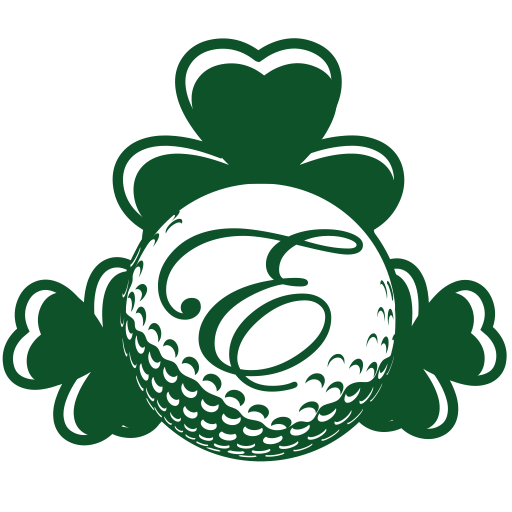 We can help you plan any part of your luxury vacation in Ireland and if you have any questions please do contact us and we'd be happy to help. If you are interested in an Irish Golf Vacation Package and would like more information, please click on the Enquire button below. All the best, Mike Ryan.