Irish Luxury Golf Tours | Mike Ryan's Favourite Irish Golf Courses
I'm going to give you my honest opinion of some of my favourite golf clubs in Ireland. The most beautiful country to play golf. When you are a guest, in any of the clubs I mention, you're treated like royalty. I take into account the greens, layout of the course, the clubhouse and of course the spectacular views. All of our golf tours of Ireland are unique and created to include any sight-seeing you would like to see, all complete with your private driver and luxury vehicle. Here is my experience of what I believe are the best links in the country.
Old Head Golf Club
This course in Kinsale is built on a unique 220-acre diamond shaped piece of land that stretches 2 miles into the Atlantic from the mainland, the links' cover 180 acres with the remaining 40 acres encircling the course. The dramatic location truly cannot be found anywhere in the world; as it looks like its straight out of a movie scene. Old Head must be the most exhilarating place to play golf, you actually feel as though you are on the edge of the world. Teeing off at three hundred feet up is an indescribable feeling, listening the Atlantic waves crash onto the rocks as they smash into the cave tunnels beneath you. Originally designed as a walking course, people are encouraged to walk with a club caddy to really appreciate the layout and stunning views of the ocean waves crashing against the land. Club golf carts can be used to travel around the course but you would be doing yourself a disfavour (as it would be easy to miss the wonderful scenery the Old Head has to offer).
Lahinch Golf Club
 Lahinch Golf Club in Co. Clare is one of the oldest golf clubs in Ireland officially opened in 1927.  There are two courses, the Old Course and the Castle Course.  The Old Course is designed by Tom Morris/Alister MacKenzie and is the St Andrews of Ireland.  It looks out on the Atlantic Ocean and is taxing to play when blustery winds come in off the Atlantic.  The Old Course exudes a feeling that cannot be compared anywhere on earth.  With its' beautiful, contoured fairways that roll down through grassy dunes, no wonder it is consistently rated among the top courses and given accolades in Golfing Magazine (which named it Irish golf links winner 2015).
BallyBunion Golf Club
The quiet seaside town of Ballybunion in Co. Kerry is home, to what the distinguished American golf author Herbert Warren Wind described as, "nothing less than the finest seaside course I have ever seen."  A natural links golf course sitting on the edge of the Atlantic with its fairways set among the huge, grassy Duneland. The Ballybunion Golf Club has the most formidable sand dunes in the country.  If you are good golfer, there's a thrilling challenge in store for you here, a supreme test of golf.  The holes can, at the best of time, be capricious with a gentle breeze.  Players can score highly at the end of a round, but, if on the other hand there's an onshore gust coming in from the ocean, then buckle up..there's a tough day ahead.  Famously Bill Clinton played there in 1998, taking more "mulligans" than anyone else that day.  He returned again in 2001 to settle the score. New players are greeted by the first seven holes that are a a kindly introduction, after that the going increases in difficulty and can be quite challenging, playing along the course you see the man-made and natural features like narrow, contoured fairways and rolling dunes.  It becomes obvious why it is a luxury golf vacation spot and ranked as one of the best in the world.
Tralee Golf Club
"I have never come across a piece of land so ideally suited for the building of a golf course" said Arnold Palmer.  Tralee Golf Club in Co. Kerry was his first Irish adventure into golf architecture and was officially opened to critical acclaim in 1984.  Tralee, is a rugged and exhilarating masterpiece and Palmer, let nature do most of the work.  The majority of the elevated holes grip tightly to the coast land, giving way to some spectacular scenery from the cliff tops right over Tralee Bay and the Atlantic Ocean.  There are very few links that grab your attention the moment you see them; Tralee golf course is one of those few captivating courses. The Sign of a good golf course are the holes that stick in your mind.  In Tralee, there are so many memorable it will be a hard call to pick a favourite, not just for the golf but for the views from every hole you play. Tralee is surrounded by the Atlantic Ocean, it is really hard to concentrate without gazing at the area surrounding that includes Castles, distant islands and towering mountains.
Waterville Golf Club
The small town of Waterville is famous for two things, angling and golf.  Waterville is located on a strip of land that separates the Atlantic from the most breathtaking lakes in the Country.  Waterville is a very popular coastal tourist hotspot in South-West Kerry that hosts the annual 2 day AM-AM, dedicated to Charlie Chaplin who often stayed there. Waterville plays on a coastal region.  A remote location, with stunning views of the Macgillycuddy's Reeks mountain range, to the Northeast.  Turn 180 degrees southwest and you will get an unmatched view of the beautiful Ballinskelligs Bay.  There are only a handful of courses that have a fine and unique collection of memorable golf holes.  Waterville has three outstanding par 3's and another three par 5's, when you finish you want to go back and replay.
Portmarnock Golf Club
Portmarnock Golf Club in Co. Dublin was designed by architect Stan Eby, along with legendary golfer and three-time winner of the Irish Open, Bernhard Langer.  Langer decided, when he was visiting, to get on board and chose this untainted, magnificent landscape to design his first links course. Together they designed a layout that is a challenge for professional and amateur alike. So popular was the design that it has hosted professional and amateur tournaments, including 2008 and 2009 Ladies Irish Open. Portmarnock is one of Ireland's classic Golf Clubs founded in 1894 and, as testament to the quality of the design, the first ever Irish Open Amateur Championships was held here in 1896, just two years after it was opened.  Almost a hundred years later, the Walker Cup was hosted by the Portmarnock Golf Club in 1991. The club has come a long way with many iterations, initially started with only 9-holes until 1896. Then another 9 more were added, finalizing it to a complete 18 hole championship course. After an unprecedented collaboration between the amateurs and professionals, almost 80 years later, a further 9 holes were added. Giving it a total of what we see today; 27 of the most enjoyable and challenging holes in the world.
The Royal County Down
The bunkers at the Royal County Down have been said to be the most stunning of any course, this is because of the flora such as marram, red fescue, and heather that are rampant over the entire length of play. The Royal County Down can boast many accolades including: the best in the world voted by Golf Digest magazine's where it is listed "The World's 100 Greatest Golf Courses referring to it as a "surprising but deserving new number one", (taking the top spot from Pine Valley). It is a rugged, wind-blown, challenging play, with snarling bunkers edged by marram grass that runs along the Irish coastline.  On any given clear day, visitors will be treated to vistas like no other place on earth. There really is in my opinion no place more exquisite to play a round of fantastic golf in Ireland. Adjacent to the Royal Links, there is a second course called the Annesley, which is nowhere near as intimidating or challenging.  The Annesley is used as a warm up for the Championship Links. The Royal County Down is a pure golfing delight to anyone playing and is an outstanding test of golf.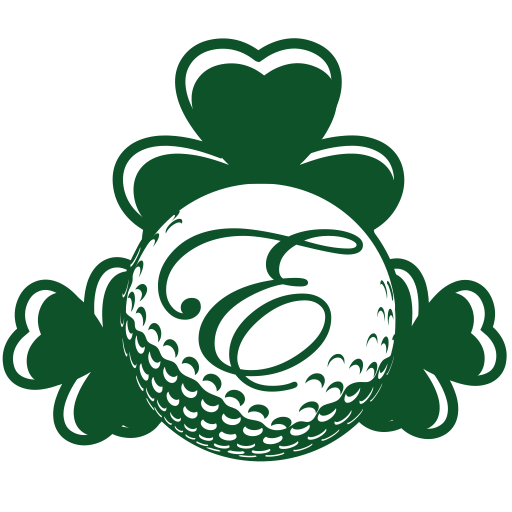 We can help you plan any part of your luxury golf vacation in Ireland and if you have any questions please do contact us and we'd be happy to help. If you are interested in an Irish Golf Vacation Package and would like more information, please click on the Enquire button below. All the best, Mike Ryan.