Peter's Pick of Irish Golf is a specialised Golf Trip to Ireland, designed for golfers who want to go the extra mile and play at some of the very best courses in Ireland.  This private golf tour brings us to County Clare, Cork and Kerry to experience the spectacular views on challenging courses, the perfect combination.
The first course your Irish personal chauffeur will escort you to is Lahinch Golf Club. It is one of the oldest golf clubs in Ireland officially opened in 1927. The Old Course is designed by Tom Morris/Alister MacKenzie and is the St Andrews of Ireland. It looks out on the Atlantic Ocean and is taxing to play when blustery winds come in off the Atlantic. The Old Course exudes a feeling that cannot be compared anywhere on earth. With its' beautiful, contoured fairways that roll down through grassy dunes, no wonder it is consistently rated among the top courses and given accolades in Golfing Magazine (which named it Irish golf links winner 2015). Lahinch annually hosts the South of Ireland Amateur Championship, which attracts the best up-and-coming golfers in the country. Former Winners include: a young Darren Clarke who won in 1990 (who was beaten by Paul McGinley in 1991) and the 2000 winner, was none other than: Graeme McDowell.
The Ballybunion Golf Club has the most formidable sand dunes in the country. If you are good golfer, there's a thrilling challenge in store for you here, a supreme test of golf in Ireland. The holes can, at the best of time, be capricious with a gentle breeze. Players can score highly at the end of a round, but, if on the other hand there's an onshore gust coming in from the ocean, then buckle up..there's a tough day ahead. Famously Bill Clinton played there in 1998, taking more "mulligans" than anyone else that day. He returned again in 2001 to settle the score.
The original Old Course is classed as one of the best golf courses in the world. New players are greeted by the first seven holes that are a a kindly introduction, after that the going increases in difficulty and can be quite challenging, playing along the course you see the man-made and natural features like narrow, contoured fairways and rolling dunes. It becomes obvious why it is a luxury golf vacation spot and ranked as one of the best in the world. Discover Ireland Golf Tours.
Next on your Irish Golf Tour is the Doonbeg Golf Course designed Greg Norman, the two-time British Open Champion. The course is pretty unique as it forms a crescent shape along 1.5 miles of beach and sand dunes, while playing a round you are treated by views of the Atlantic. Doonbeg Golf Club was purchased by Donald Trump in 2014 for an estimated €15 million. He aimed to turn Doonbeg into a "truly iconic" golfing resort and changed the name of the links to Trump International Golf Links and Hotel Doonbeg, Ireland.
Tralee Golf Club is located in Co Kerry, on southwest coast of Ireland. Tralee Golf Club was designed by the one-and-only Arnold Palmer.  Surrounded by the Atlantic, Tralee offers breathtaking views on all sides, a perfect choice for a private golf tour of Ireland. The area surrounding includes castles, distant islands, towering mountains and the famous beach that was featured in the film, Ryan's Daughter. Tralee Golf Course is considered a golfer's paradise, these stunning links represent a true challenge to veteran players and is widely hailed as one of the finest 18 holes in Ireland. While playing this hole Peter Dobereiner stated that "it is the most magnificent backdrop for a golf course I have ever encountered". Looking down over the cliffs you are taken back by the miles of beach, stretching as 'far as the eye can see', taking this route your Irish personal driver can easily show you where most of the scenes from the film were shot. The most memorable hole on the course; the 17th plays from a high tee, across a gap, to a green contrasted against mountains.
Waterville Golf Club plays on a coastal region. A remote location, with stunning views of the Macgillycuddy's Reeks mountain range, to the Northeast. Turn 180 degrees southwest and you will get an unmatched view of the beautiful Ballinskelligs Bay. There are only a handful of courses that have a fine and unique collection of memorable golf holes. Waterville has three outstanding par 3's and another three par 5's, when you finish you want to go back and replay. Sadly because of the remote location it has precluded Waterville from hosting the major championships or tournaments, never-the-less, many famous faces like Mark O'Meara and Tiger Woods praised the architect, Eddie Hacket, for its near perfect design. If ever you find your way here, I can guarantee, you will leave with a feeling that Waterville is a very rare gem and in some ways, glad that it is unspoiled. With Executive Hire you don't have to worry about remote locations as you will have your very own luxury chauffeur in Ireland to transport you and your golf clubs safely to each destination.
The course was originally designed as a walking course and though challenging this is still encouraged today. The dramatic surroundings of clifftops, makes this a very memorable golf tour in Ireland. It has been labelled 'one of the most beautiful Golf Courses in the world' by the PGA advisory board. Each hole gives astonishing panoramic views of the Atlantic and give the feeling of playing on the gigantic sea. It is a much sought-after golf experience by players throughout the world. The course is built on a unique 220-acre diamond shaped piece of land that stretches 2 miles into the Atlantic from the mainland, the links' cover 180 acres with the remaining 40 acres encircling the course. This tour is a golf vacation in Ireland not to be missed.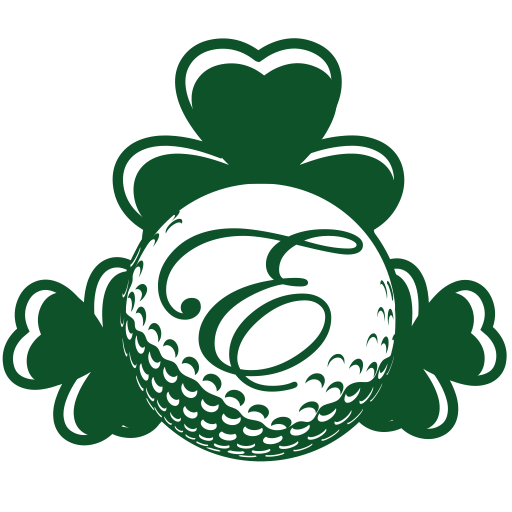 We can help you plan any part of your luxury golf vacation in Ireland and if you have any questions please do
contact us and we'd be happy to help. If you are interested in an Irish Golf Vacation Package and would like more information, please click on the Enquire button below. All the best, Mike Ryan.