Golf Tours Ireland | Unknown Golf Facts 
Irish golf has grown ten-fold throughout the years, with visitor's enjoying our lush green courses from all over the world. One known fact here in Ireland is that we love golf but here's some unknown facts about golf that we'd like to share with you!
Golf balls are made up of mostly rubber and plastic but did you know they used to be made of feathers? It was basically a leather sack filled with boiled goose feathers then stitched up and painted! Up to the 17th century wooden golf balls were used.
The term 'birdie' is a word long associated with golf but where did it come from? It comes from an American golfer named Ab Smith. While playing a round in 1899, he played what he described as a "bird of a shot", which became "birdie" over time. The popular word somehow found it's way to golf in Ireland.
A devilish drive is the term given to  Professional golfer Michael Hoke Austin. He is credited with making the longest recorded drive during a game of golf. Unbelievably in 1974, he hit the ball over 500 yards during a game. A professional golfer Michael was also an expert in kinesiology (the mechanics of body movement), coincidence??! More than 40 years later this record has yet to be broken.
Another unknown fact; golf is one of only two sports to have been played on the Moon. Although many may argue that golf wasn't exactly 'played' on the moon the commander of Apollo 14 swung his driver and sent two golf balls into space.  Not exactly the luxury golf trip we'd expect but not bad for 1971!
Tiger Woods has been breaking records for years but at the tender age of eight years old he got his first 'hole in one'. It's no surprise then that he went on to win 18 World Golf Championships and 79 PGA Tours. We are proud to say that Tiger has spent years enjoying golf tours in Ireland and taking part in the JP McManus Pro-Am.
The highest golf course in the world is the Tactu Golf Club in Morococha, Peru, which sits 14,335 feet above sea level at its lowest point. Not for the faint-hearted or those who have a fear of heights!  To put this golf course height into prospective it is over 37 times the height of our very own Cliffs of Moher!
There is a long-standing myth doing the 'rounds' that the word golf means "Gentleman Only, Ladies Forbidden". This is completely false and this untruth is believed to have been started on the internet. In fact over 22.8% of golfers are women. We love welcoming families of golfers to Ireland and our Irish chauffeurs escort them all to each golf course.
Our very last unknown fact is; the chances of making two holes-in-one in a round of golf are one in 67 million. If you do happen to achieve this then we would advise you to buy a lottery ticket immediately!!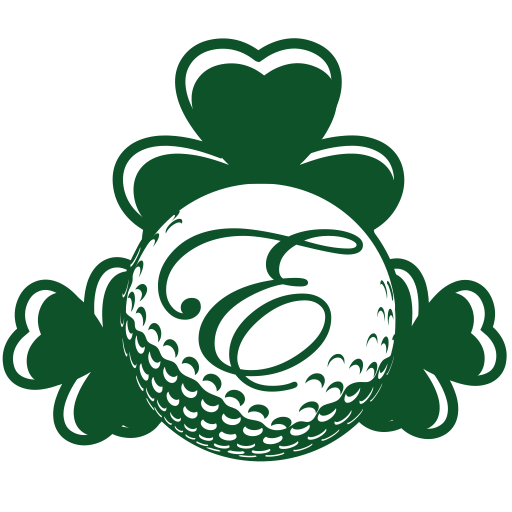 We can help you plan any part of your luxury golf vacation in Ireland and if you have any questions please do
contact us and we'd be happy to help. If you are interested in an Irish Golf Vacation Package and would like more information, please click on the Enquire button below. All the best, Mike Ryan.