Ladies Golf Tours | Women's Golf in Ireland
We welcome all our guests to Ireland, whether it's a sight seeing tour, a golf trip or both combined. Mike Ryan makes sure that he creates itineraries for our tours that suit all guests. Over the years we are  pleased to see more women taking up golf and even more enquiries by women for golf tours in Ireland. All our golf tours promise to be a luxury 5 star experience with the most beautiful scenery in the world, the best accommodation and an Irish private chauffeur.
When golf first started spreading in popularity, women were not welcome to play. It was a 'men only' sport, but that has now changed and both genders can equally enjoy a golf vacation in Ireland. The Ladies' Golf Union of Great Britain and Ireland was established in 1893 and is based in St Andrews, Scotland. The union's goals are to provide women golfers with opportunities to participate and compete in golf on a domestic and international level.
The World Golf Foundation had 30 million female participants by 2017. The LPGA (ladies professional golf association) notes some of the top female golf player's in the world Kathy Whitworth, Mickey  Wright, Patty Berg  some of the top in world.  Of course we can't forget about some Irish greats… Philomena Garvey, Kitty McCann and Clair Redden.
A luxury golf vacation in Ireland must include the recently renovated Adare Manor in co. Limerick. It reopened it's doors in November 2017 and within a short time was named Best Hotel in the World in 2018. The superior manor beat luxury hotels in the UK, France, Mauritius and Morocco for the title.
Whether you choose a Classic room or a Presidential Suite, one thing is for certain you will be treated as a VIP guest throughout. All the rooms will have AC, a complimentary soft drinks mini bar in each room, complimentary WIFI in all rooms and throughout the hotel. In any room with one remote, guests can control blinds, lights, temperature, TV, music, as well as schedule wake-up calls, request valet service and so much more! There are on-site bars, restaurants, spa and beauty, cinema and of course their famous golf course.
The quaint village of Adare is a beautiful representation of rural Ireland and is a treat to navigate the local shops, pubs, cafés and restaurants.
A massive tournament returning to Adare in 2021 is the JP McManus Golf Pro-Am. There is much anticipation of this golfing extravaganza as it's expected to surpass the 40,000+ visitors that attended the last one in 2010. The 2-day event has also raised over €100 million for charity since the very first tournament in 1990. We highly recommend a luxury golf tour of Ireland in 2021 as it coincides with this famous tournament and we are looking forward to welcoming our guests again.
Opened in 2002, it was considered an ideal location for the Golf links. Doonbeg Golf Club was purchased by Donald Trump in 2014 for an estimated €15 million. Trump's aim was to turn Doonbeg into a "truly iconic" golfing resort.
The Golf Course is a 72 par course that plays 9 in and 9 out. The speed and variation of wind in this open play can be a challenge but the breath-taking scenery makes it worthwhile.
The Hotel offers two different dining experience: Trumps Bar and Restaurant and the Ocean View Restaurant. Diners are truly spoilt for choice from the cutting edge cuisine offered at both restaurants.  The Bar and Restaurant offers hearty meals with traditional Irish cuisine and can all be washed down with a pint of the black stuff!
The White Horse Spa is an elegant and relaxing environment which offers a range of luxury treatments including massages, body treatments, facials and hair and nail services. Guests can also avail of the steam area and sauna and whirlpools with thermal mineral salts to ease sore muscles after a long day on the course and leave refreshed and rejuvenated for the next day of your Golf Trip in Ireland.
Women's golf in Ireland and around the world is seeing an increase in number's. We have the perfect balance of an Irish luxury golf trip, 5 star accommodation and sight seeing of the famous Emerald Isle can also be included. Book as a family or a group of friends wanting a break away with top luxury, a private Irish drive and a little bit of competition.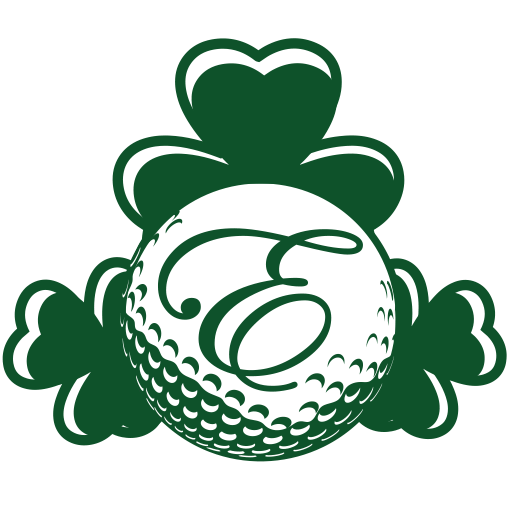 We can help you plan any part of your luxury vacation in Ireland and if you have any questions please do contact us and we'd be happy to help. If you are interested in an Irish Golf Vacation Package and would like more information, please click on the Enquire button below. All the best, Mike Ryan.