Golf Tours Ireland | Doonbeg, Luxury Golf in County Clare
Trump International Golf Course in Doonbeg is one of the most spectacular in Ireland and the magnificent hotel is complete luxury (found in County Clare).  Donald Trump owns this exclusive Golf Course and Hotel. Allow your Irish personal driver to collect you from the convenient and local Shannon Airport to escort you on your private golf tour of Ireland.
The Golf Course is a 72 par course that plays 9 in and 9 out. The speed and variation of wind in this open play can be the challenge that awaits here. This is definitely a course in which all clubs will be used!  The talking point of this course is the 14th and a wedge is the only real choice here on this lovely par 3, if lucky with the wind direction it can be a shot of a lifetime to get to the green in one.
The Resort is close to the village of Doonbeg and by the sea, the Atlantic. It is one of Europe's most lavish 5-star destinations and extremely popular for Irish golf tours. Trump International Golf Links & Hotel Doonbeg are part of the Trump Collection, his portfolio of hotel properties. Named the #2 Resort in Europe by Condé Nast Traveler it is home to deluxe amenities and superb service. Discover Ireland in a unique Golf Trip to Doonbeg, it is a once in a lifetime opportunity to experience deluxe accommodation set in a magnificent heart of Ireland.
There are a variety of activities to choose from in Trump International Golf Resort like an early morning relaxing stroll or jog along 1.5 miles of coastline. For the more adventurous, there are activities galore! Including – horseback riding, hillwalking, nature adventures, coastal cycle rides and family activities to suit every interest. Surfing, shoreline and off shore fishing, kayaking and diving are some of the many water activities, all can be facilitated at the resort and it's surrounding area.  Let your deluxe tour of Ireland be arranged by your luxury tour operator.
Staying at the 5 star hotel (formerly the Lodge at Doonbeg) you have the choice of a range of divine rooms and suites. From the Ocean view suites, Courtyard suite, Courtyard room and Classic Links room, whether it's an ocean view you're after or luxury, each room is private and perfect for a golf vacation, honeymoon or family vacation in Ireland. At this resort they've brought extravagance to a new level.
For larger groups or family vacations there is the option to the cottages on this 5 star resort.  Within reach of all resort amenities, the cottages offer one to four bedrooms. These private cottages have their own kitchen, a fireplace, air conditioning, a washing machine and dryer, WIFI, a flat screen tv and under-floor heating.  Perfect for a combination of an Ireland golf trip and a private tour of Ireland, to come and go as you please with your personal chauffeur on hand to bring you anywhere of your choosing.
The Hotel offers two different dining experience: Trumps Bar and Restaurant and the Ocean View Restaurant. Diners are truly spoilt for choice from the cutting edge cuisine offered at both restaurants.  The Bar and Restaurant offers hearty meals with traditional Irish cuisine and can all be washed down with a pint of the black stuff!  The Ocean View Restaurant is for fine cuisine, although both restaurants serve to the highest standard.
The White Horse Spa is an elegant and relaxing environment which offers a range of luxury treatments including massages, body treatments, facials and hair and nail services. Guests can also avail of the steam area and sauna and whirlpools with thermal mineral salts to ease sore muscles after a long day on the course and leave refreshed and rejuvenated for another round on the next day of your Golf Trip to Ireland.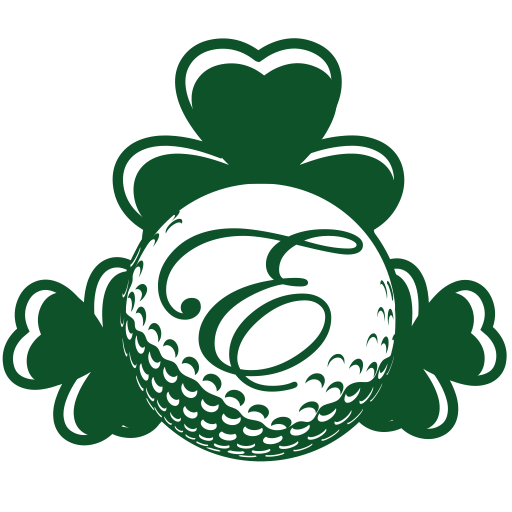 We can help you plan any part of your luxury golf vacation in Ireland and if you have any questions please do
contact us and we'd be happy to help. If you are interested in an Irish Golf Vacation Package and would like more information, please click on the Enquire button below. All the best, Mike Ryan.