Golf Tours Ireland | Origins of Golf in Ireland
Golf is an ever-growing popular sport with over 60 million golfers in the world and over 150,000 of those in Ireland. Many travel across the globe for a golf vacation in Ireland and to stay in Irish luxury accommodation in between days on the courses. Fáilte Ireland estimates that golf tourism typically brings in €270 million to the economy each year and expects that to keep grow. Confirming how magnificent it is to golf in Ireland. This makes us wonder about the early days of golf and how did it make its way to Ireland?
The golfing Union of Ireland traces its history back to 1891 and this makes it the world's oldest golfing body! The game of golf originated from eastern Scotland during the 15th century. It was officially introduced in Scotland in 1421 and spread throughout Europe (including Ireland). Golf in Ireland has been called a 'Gift from Scotland' and many early clubs turned to Scottish professionals to teach the game to its Irish golfers.
The Royal Curragh Golf Club, is Ireland's oldest known golf course. Research has proven that golf was first played on the plains of the Curragh in County Kildare, approximately 30 miles from Dublin, in 1852.
In 1910 King George V approved of the Curragh Golf Club "being allowed to use the prefix of 'Royal' in it' name. The course has been completely revamped and is now a challenging heathland course of 6,585 yards.
A golf trip to Ireland should include the first ever golf course to be played there.
The Professional Golfers' Association (Great Britain and Ireland) was founded in 1901 and is based out of The Belfry, England. It was established to professionalise careers in golf in Ireland and Great Britain. It also helped to grow the golf community.As stated previously; the Golfing Union of Ireland was formed in 1891, making it the oldest national golfing union in the world. It is based in Maynooth and it currently represents 430 golf clubs with 170,000 members.
When golf first started spreading in popularity, women were not welcome to play. It was a 'men only' sport, but that has now changed and both genders can equally enjoy a golf vacation in Ireland.
The Ladies' Golf Union of Great Britain and Ireland was established in 1893 and is based out of St Andrews, Scotland. The union's goals are to provide women golfers with opportunities to participate and compete in golf on a domestic and international level.
There are many golf tournaments now held in Ireland that attract the famous faces of golf from around the world and also Ireland's home grown Irish professional golfers. The Irish PGA Championship has been held annually at many of the nation's courses since its founding in 1907, making it the oldest tournament in Ireland. The Irish Open is a professional tournament established in 1927 and the Irish Amateur Open Championship founded in 1892.
A massive tournament returning to Adare in co. Limerick in 2022 is the JP McManus Golf Pro-Am. There is much anticipation of this golfing extravaganza as it's expected to surpass the 40,000+ visitors that attended the last one in 2010. The 2-day event has also raised over €100 million for charity since the very first tournament in 1990. We highly recommend a luxury golf tour of Ireland in 2022 as it coincides with this famous tournament and we are looking forward to welcoming our guests again.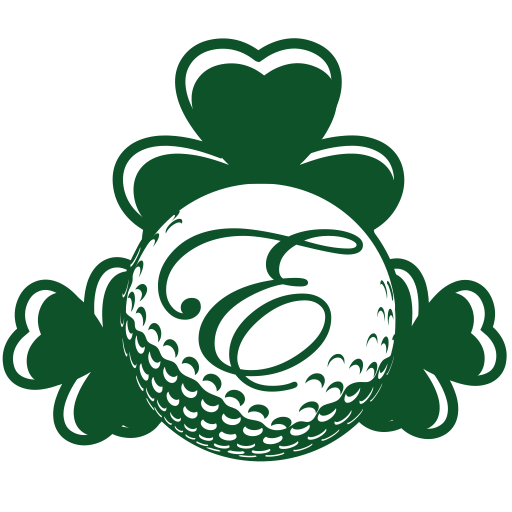 We can help you plan any part of your luxury golf vacation in Ireland and if you have any questions please do
contact us and we'd be happy to help. If you are interested in an Irish Golf Vacation Package and would like more information, please click on the Enquire button below. All the best, Mike Ryan.