Golf Vacations Ireland | Dublin's Dream Golf
We have the best Luxury Golf Packages in Ireland.  All based on the most popular Irish golf courses that have been put together by Mike Ryan.  Highly recommended is a golf tour in the capital: Dublin's Dream Golf. Take a look at our many other golf tours, anything can be customised to arrange your perfect golf trip.
Portmarnock Golf Club opened in 1894 with just 9 holes, it was later extended to an 18- hole course in 1896 and then a further 9 holes joined the course in 1971. This distinguished course, designed by Bernhard Langer, is 117 years old. Portmarnock has a flat green which makes for relatively easy-going fast play, each hole however is unique. It is a world-wide known, challenging course. An ideal challenge for any Irish Golf Trip. It is thought to be the best Championship Course in Ireland and was ranked by Golf Digest. Portmarnock was also the venue for the first Irish Open in 1927. Upon his Irish golf trip there Tom Watson's view on Portmarnock was "There are no tricks or nasty surprises, only an honest, albeit searching test of shot making skills."
Also known as Baltray; County Louth's Golf Club sits on natural sand dunes firmly placed between the Boyne river, to the south and the Irish Sea, to the east. The natural landscape was ideal for a links layout and a perfect way to Discover Ireland with a Golf Tour. The gentle, rolling landscape was so perfect that designer, Tom Simpson, placed only 50 bunkers on the course, nature did most of the work. The bunkers may be few in number but they are strategically placed to test any golfers accuracy.
Spend some time of your Irish Golf Vacation on a course that is straight-forward with very few blind spots or surprises, it's that actual layout that is so demanding. Tom Simpson designed the course so that no two holes run in the same direction, making the unpredictable wind that comes from the coast a deceptive factor.
It is undoubtedly one of Ireland's finest links courses. It hosts the east of Ireland Amateur Championship every year and also held the Nissan Irish open in 2004 to much acclaim and success.
The Royal Dublin Golf Club is Ireland's second oldest Golf Club and was founded in 1885. It was originally designed by Harry Colt and was extended and overseen by golf architect Martin Hawtree.
The Royal, is one of those unique clubs that sits entirely on an island, Bull island, and can be accessed by an old wooden bridge (if you want the old time feel) or via the modern causeway. The island was created in the 19th century, as a result of the sea wall, which was constructed to provide shipping with a safe, straight and deep approach into Dublin city. With your very own Golf Transport in Ireland you don't have to worry about accessing this difficult to reach course. It is one of the most exciting golfing courses Ireland has to offer and notably, has hosted seven Irish Opens. This links has it all and is perfect for a luxury golf tour in Ireland with its' mature trees surrounding the fringes, natural sandy bunkers and an incredible beach
There are many signature holes on the links, for example, eleven of the long par 4's measure well over 400 yd's each. As well as the worlds longest green at the 12th, a staggering 128 yards. To prepare for the British Open, Padraig Harrington spent a lot of time here and went on to win twice. Recalling "There is no question that there were shots at The Open that I was better at because I had played links golf at The European Club the week before". Padraig still did not manage to beat Tiger Woods' record of 67 on the course, Woods quoted "What wonderful optical illusions. I thought some of those par 4's were par 5's. A great links"  This course will make your Irish Golf Trip one to remember.
Founded in 1890, The Island Golf Club has always been rated among the best courses in Ireland. In 2016, it was ranked 13th in Golf Digest: Ireland's top 100. Located near the village of Malahide in County Dublin, the links is home to some of the most stunning dunes on the Irish east coast. As its' name implies the course is an actual island surrounded by the Broadmeadow Estuary, the Irish Sea and Donabate Beach. Until 1973, it was only accessible by boat but our Irish chauffeur driver will take you directly to the Islands Club-house with no fuss. Since its opening, the Island strived to protect its' natural surroundings and heritage. Recently, Martin Hawtree has made some course design changes, so no two holes are alike. Although, carefully-maintaining its true nature and character. As a result, the Island proudly claims to be one of the most stunning, natural courses in Ireland with beauty that never fails to impress.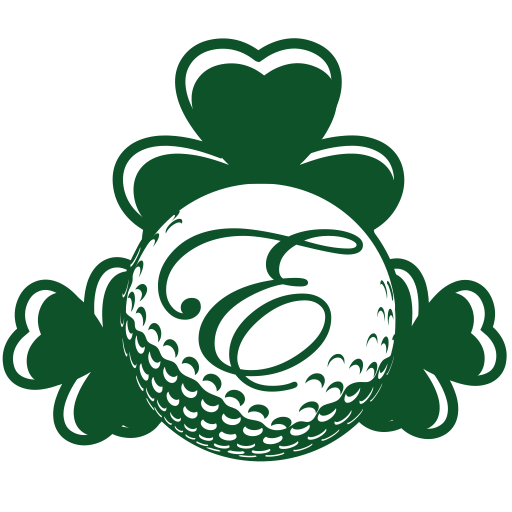 We can help you plan any part of your luxury golf vacation in Ireland and if you have any questions please do
contact us and we'd be happy to help. If you are interested in an Irish Golf Vacation Package and would like more information, please click on the Enquire button below. All the best, Mike Ryan.