Golf Tours Ireland | JP McManus Pro Am – Adare Manor
Every golfer's dream is to play the best golf courses in the world, then look no further than a golf trip to Ireland.  Team that with The JP McManus Pro Am and you will have a Irish golf vacation of a lifetime!  Set in Adare in county Limerick the latest highly successful Pro Am tournament made a grand return in July 2022, but what is the JP McManus Pro Am?
The Adare Golf Pro-Am is the brain child of JP McManus; the famous, billionaire Limerick man has contributed millions of his fortune towards local charities through the years and is very much a loved figure in Limerick and throughout Ireland. The 2 day Pro-Am has to date raised over €100 million for good causes and through McManus has introduced luxury golf to Ireland.
The very first Pro-AM was held in Limerick Golf Club in 1990, over 30 years ago.  The primary aim was to raise much needed funds for charities and organisation in the region, that first year raised 1.2 million. A total of 42 teams competed and the tournament attracted many of Europe's famous professional golfers of the time.  It was the first time many locals had seen so many renowned golf pros on a golf tour in Ireland. In 1995, the second JP McManus Pro-AM was held again in Limerick Golf Club. This time as well as attracting professional European golfers, also in attendance were US pros.  Notable 3 legendary members of the US PGA Seniors Tour – Jim Colbert, Bob Murphy and Tom Wargo. The second year the funds raised for charities reached almost €4m.
In 2000, again hosted in the Limerick Golf Club the Pro-AM was witnessed by over 15,000 and a young golfing star secured the win; Tiger Woods. Attracting many other sports personalities, this year the funds raised reached €19.8m. In 2005 the Pro-AM returned again; bigger and better than ever in Adare Manor Golf Course.  Adare is a small idyllic village found in County Limerick and a well known base to enjoy a luxury golf tour of Ireland. Over 8,600 people played in the tournament raising over €31m distributed to 56 charities.  The famous faces grew in numbers at this event, from sports personalities to musicians but it was Ireland's own Padraig Harrington who won the cup.
One of the highlights of 2010 for Limerick and Ireland was the last Pro-AM that took place. The profile of the tournament was raised to another level. World famous sports personalities, musicians and Hollywood superstars all descended to Adare to experience a luxury golf trip in Ireland.  Some of the famous faces were Tiger Woods,  Michael Douglas, Padraig Harrington, Garry Lineker, Harry Redknapp, Darren Clarke, Samuel L Jackson, Hugh Grant and many more! This year exceeded all expectations with over 40,000 visitors and raising in excess of €43.7m for charities.  Darren Clarke, northern Irish golfer, won the trophy.
The much anticipated 2022 Pro-AM was held in Adare Golf Course and received world-wide media attention.  This was the tournaments 6th staging and will took place in July. It attracted once again some famous world renowned names from the golf and celebrity world. Following the tournament many have already booked golf vacations in Ireland to continue their Irish golf journey!
Besides the tournament itself, all eyes were on Adare Manor and it's golf course.  The manor and course were purchased by JP McManus in 2014 and the doors closed in 2016 for a 50 million refurbishment.  The grand opening was in November 2017 and it has been a huge success.  Adare Manor was awarded the Best Hotel in the World 2018, it's safe to say the renovations were worth it!  This is everything you'd expect of a luxury tour of Ireland and no surprise that many of those who attended the Pro-AM stayed there.  World-renowned golf course architect Tom Fazio assisted with improvements to the new course, all ready and waiting for your dream Irish golf tour.
In the village of Adare you can take a leisurely walk through the thatched roof lined streets and visit craft shops, millners, boutiques,cafes and award-winning restaurants. Adare is steeped in history and its old Abbey ruins and ancient structures are truly picturesque.  There are some fine select bars here too where traditional Irish pub grub is available and the locals will happily trade tales and jokes under the din of Irish music, all of which adds up a bit of 'craic'! The gorgeous little village just comes to life during the Pro-Am and is definitely worth seeing.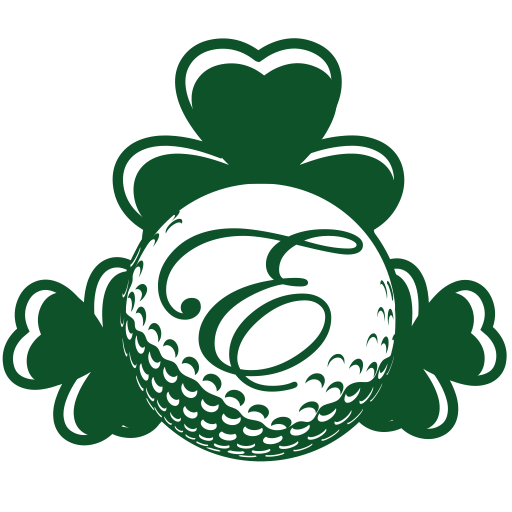 We can help you plan any part of your luxury golf vacation in Ireland and if you have any questions please do
contact us and we'd be happy to help. If you are interested in an Irish Golf Vacation Package and would like more information, please click on the Enquire button below. All the best, Mike Ryan.