Ireland Golf Vacations | Bespoke Golf Trip to Ireland
Part of planning your Irish Golf Package is that we can customise any tour to make your Golf Trip to Ireland one to remember. We can balance Golf with sight seeing or also offer Golf Tours in Northern Ireland and Scotland. Golf Tours Ireland is the leading company for customized golf vacations in Ireland and Mike Ryan will be personally selecting the very best of Irish golf for you.  The most important ingredient will be your Irish private driver who will be very friendly and flexible, and will go above and beyond to make sure you have the time of your lives in our very beautiful country.
The original Old Course in Ballybunion Golf Course is classed as one of the best golf courses in the world. New players are greeted by the first seven holes that are a a kindly introduction, after that the going increases in difficulty and can be quite challenging, playing along the course you see the man-made and natural features like narrow, contoured fairways and rolling dunes. It becomes obvious why it is a luxury golf vacation spot and ranked as one of the best in the world. Discover Ireland Golf Tours.
Tralee Golf Club is located in Co Kerry, on southwest coast of Ireland. Tralee Golf Club was designed by the one-and-only Arnold Palmer. Surrounded by the Atlantic, Tralee offers breathtaking views on all sides, a perfect choice for a private golf tour of Ireland. The area surrounding includes castles, distant islands, towering mountains and the famous beach that was featured in the film, Ryan's Daughter. Tralee Golf Course is considered a golfer's paradise, these stunning links represent a true challenge to veteran players and is widely hailed as one of the finest 18 holes in Ireland.
Waterville Golf Club plays on a coastal region. A remote location, with stunning views of the Macgillycuddy's Reeks mountain range, to the Northeast.  Waterville has three outstanding par 3's and another three par 5's, when you finish you want to go back and replay. The remote location it has precluded Waterville from hosting the major championships or tournaments, never-the-less, many famous faces like Mark O'Meara and Tiger Woods praised the architect, Eddie Hacket, for its near perfect design. With Golf Tours Ireland you don't have to worry about remote locations as you will have your very own luxury chauffeur in Ireland to transport you and your golf clubs safely to each destination.
Portmarnock is one of Ireland's classic Golf Clubs founded in 1894 and, as testament to the quality of the design, the first ever Irish Open Amateur Championships was held here in 1896, just two years after it was opened. Almost a hundred years later, the Walker Cup was hosted by the Portmarnock Golf Club in 1991. In 2005, the club received news that the internationally syndicated Golf Digest ranked it number 30 in the world's greatest 100 links.
Affectionately known (Baltray) County Louth's Golf Club sits on natural sand dunes firmly placed between the Boyne river, to the south and the Irish Sea, to the east. The natural landscape was ideal for a links layout. This course is straight-forward with very few blind spots or surprises, it's that actual layout that is so demanding. Tom Simpson designed the course so that no two holes run in the same direction, making the unpredictable wind that comes from the coast a deceptive factor. It is undoubtedly one of the countrys' finest links courses. It hosts the east of Ireland Amateur Championship every year and also held the Nissan Irish open in 2004 to much acclaim and success.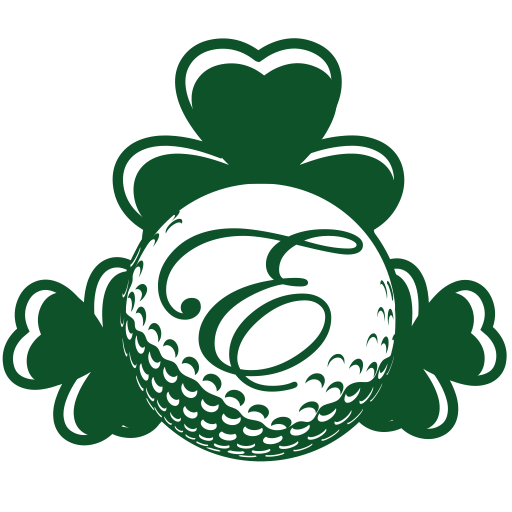 We can help you plan any part of your luxury golf vacation in Ireland and if you have any questions please do
contact us and we'd be happy to help. If you are interested in an Irish Golf Vacation Package and would like more information, please click on the Enquire button below. All the best, Mike Ryan.