Luxury Golf Vacation | March Top 7 Irish Golf Courses
Ireland has some of the best Golf Links the world has ever seen. Put an Irish Golf Trip on your list today and let us do the rest, we'll leave no stone unturned to make sure you play the best golf in Ireland. The Emerald Isle will be all you need for a luxury golf vacation in Ireland and Golf Tours Ireland have selected some unique golf courses for you to play. Here's just a few..
The Royal County Down is located in the seaside resort of Newcastle in Co. Down and was founded in 1889. At 127 years old, it is one of the oldest Golf Clubs in Ireland and has two 18-hole link courses, the Championship course and the Annesley links. It stretches out over 7,200 yards along the shores of Dundrum Bay, making it one of the most naturally stunning courses in the world.
The Royal Portrush Golf Club is found in the fishing village of Portrush, in County Antrim in Ireland.  It was formed in 1888 it was only a 9-hole course, until 1889 when it was extended to the 18-course (Valley Course).  Then in 1929 another 18-hole course (Dunluce Course) was added by the renowned architect, Harry Colt. Everything you can expect to see on an Irish golf trip.
Founded in 1893, Ballybunion Golf Club is home to two testing course, the Old Course and The Cashen Course. Ballybunion is in County Kerry, on the southwest coast of Ireland.  It was founded in 1893, starting off as a 9-hole course before later expanding to 18 holes, in 1927. Although its' remote location has lead to few championships being held here, Ballybunion Golf Club has been a consistently popular amongst those wishing to be challenged. It's location is no concern to you as your Irish private chauffeur will get you there and back.
Next on your private golf tour of Ireland is County Kerry and Tralee Golf Club.  Founded in 1896, it was later redesigned (by Arnold Palmer) and opened as it's present day course in 1984.  There are spectacular views of the beach, made famous for the film 'Ryan's Daughter' beach scene which was shot here, and subsequently the 17th is named after the popular film.
Found County Clare, Lahinch is a popular surfing resort with its' world-famous Golf Links Course.  Founded in 1892 it was redesigned and the new 18-hole course was opened in 1927. It has two 18-hole courses, the Old Course and the Castle Course. Lahinch hosts the annual South of Ireland Championship, an amateur golf tournament, since 1895.  It's signature hole 'The Dell' is famously known all around for it's tough play, it is a 150 yards par 3. The Golf Club is set on the edge of the beach with surrounding sea views, it's no great surprise that Golfing Magazine named it Irish golf links winner 2015.
Doonbeg Golf Links is perhaps more famously known internationally nowadays because of it's owner, Donald Trump. It was designed by two-time British Open Champion Greg Norman and stretches to 1.5 miles of beach and sand dunes. Another highly popular course in County Clare. It is a 72 par course that plays 9 in and 9 out. The speed and variation of wind in this open play can be the challenge that awaits here. This is definitely a course in which all clubs will be used! Now know as the Trump International Resort, there's everything on offer here from luxury suites to fine-dining and a spa health and wellness centre. Offering you a deluxe golf vacation in Ireland.
Found in County Kerry, in 1889 the original 9 holes were laid out in Dooks Golf Club. It was unique as at the time itwas one of only ten Golf Clubs in Ireland. In 1899 the additional 9 holes were added, making Dooks the first 18-hole Golf Course in Kerry. As a 127 year-old Course has long contoured fairways and the Mc Gillycuddy's Reeks mountains to the east.  It is an enclosed links so wind speeds of other courses shouldn't effect play here.  However, this doesn't mean it's an easy course and still requires a skilled player to take it on.  It is traditional golf to a tee for a superb Irish golf tour!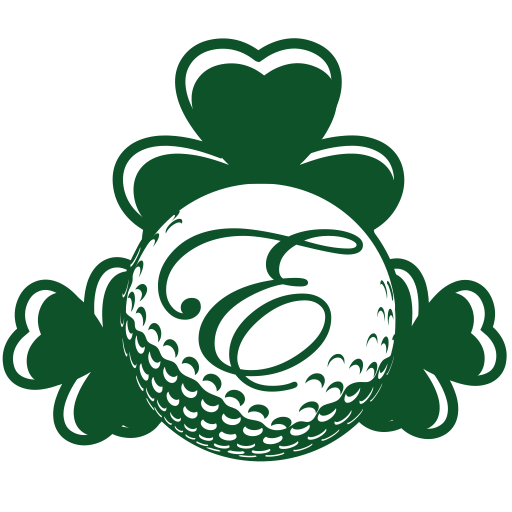 We can help you plan any part of your luxury golf vacation in Ireland and if you have any questions please do contact us and we'd be happy to help. If you are interested in an Irish Golf Vacation Package and would like more information, please click on the Enquire button below. All the best, Mike Ryan.